Luis Segura Yupari's bandsaw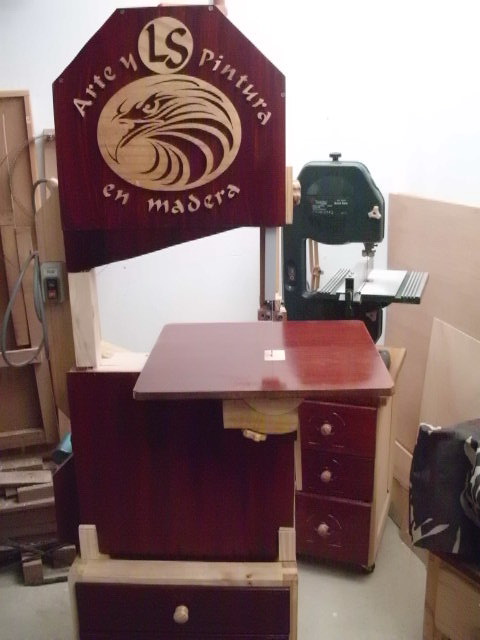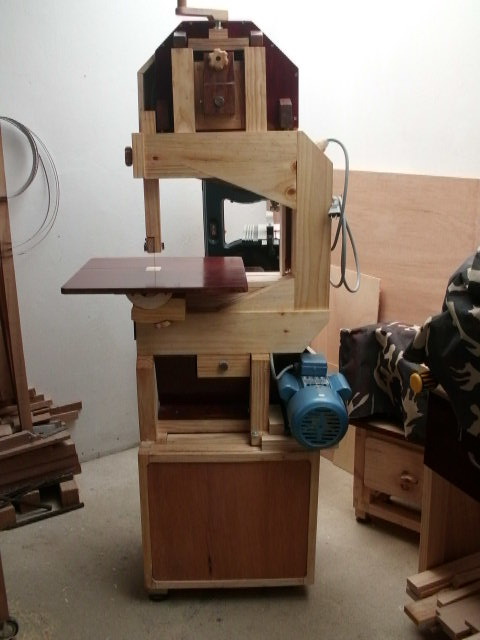 Luis wrote to me in Spanish. I used Google translator to translate that into English, then fixed up the English (automatic translation is not perfect).
Luis writes:
Hello Matthias:
It's a pleasure to communicate with you again, just to thank you for the specifics of your plans and instructions for the 16" band saw. I enjoyed not only the construction but also learned a lot from the details and suggestions mentioned in the plans. Again thank you and I share with you the joy and satisfaction of having a machine made in my workshop and see the results in operation. There was some trouble getting some parts, but I replaced them with wood, which has been a very pleasant experience. I congratulate you on your teaching work, I hope you soon to publish your latest experiment, the 14" saw. I can see it has many improvements.
Luis Segura Yupari Lima - Peru Attached some pictures of the finished project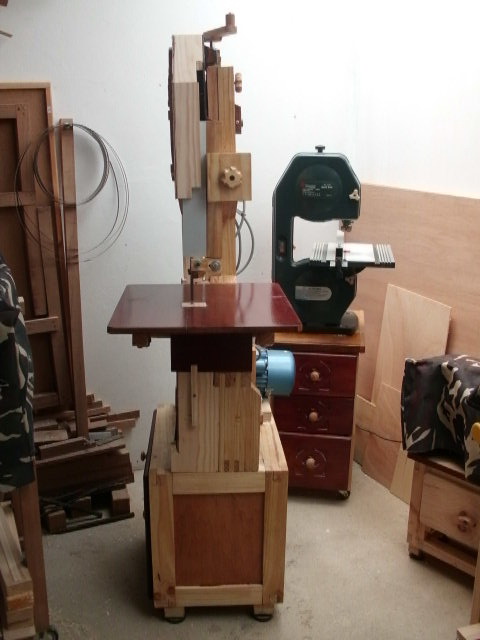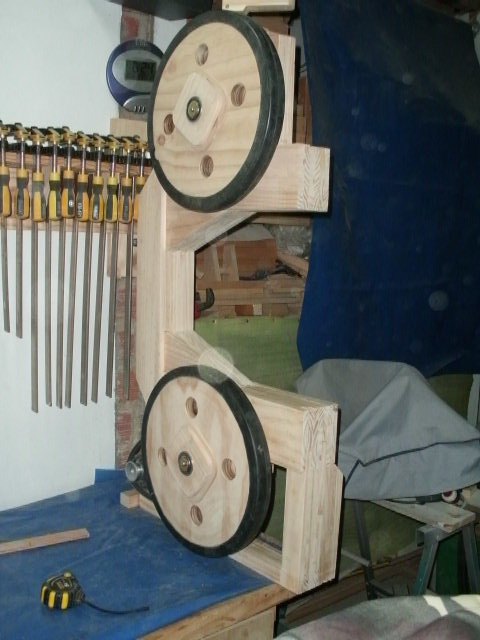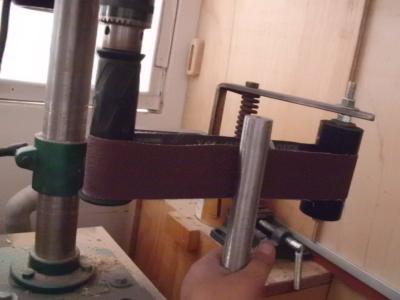 Luis ran into some vibration problems and asked me about possible causes. He later wrote:
Apparently the oscillation is from the bearings having too much play on the shaft because I probably sanded it down below 25 mm on some parts. I am going to try with another shaft and see how it goes.
I had to do something similar for my bandsaw. The 1" bearings would not slide onto the 1" shaft. To fix this, I took the shaft down by about .002" by spinning it on my wood lathe and gently holding a file to it. Holding the shaft stationary against a moving belt is probably not the best way to do it — much harder to take a small and consistent amount material off.
But very clever use of a bicycle handle in the drill press!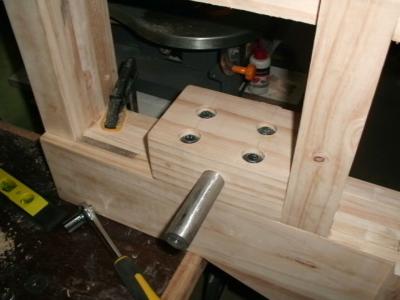 Luis also shared some pictures of his "rocking chopper". Love it, who need a rocking horse when you can have a rocking motorcycle!
More reader built bandsaws and reader projects
More about bandsaws on my woodworking website.