Screw advance box joint jig specs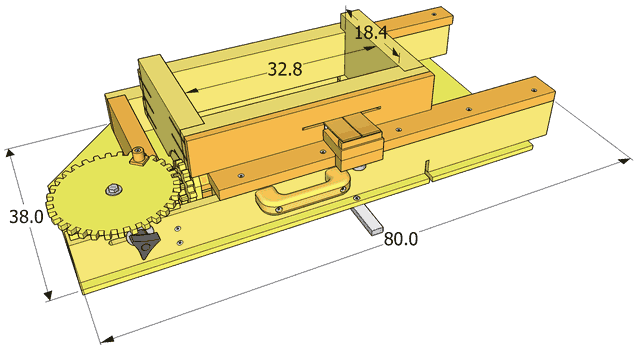 Overall dimensions

Height
150 cm
39"
Width
80 cm
32"
Depth
38 cm
15"
Weight
6 kg
14 lbs

Maximum cut

Width
32.8 cm
12.9"
Stock thickness
15 cm
6"
Depth of cut*
4 cm
1.5"
* Maximum depth cut will cut partly into stock holding box.

Table saw

Contractor saw, hybrid saw, or cabinet maker saws preferred. Saw must have a miter slot, or (for format style table saw) some means of attaching the jig to the sliding table.

I have also used the jig with small jobsite saws and my homemade table saw, but a saw with a cast iron table is preferrable.