Bert's apple grinder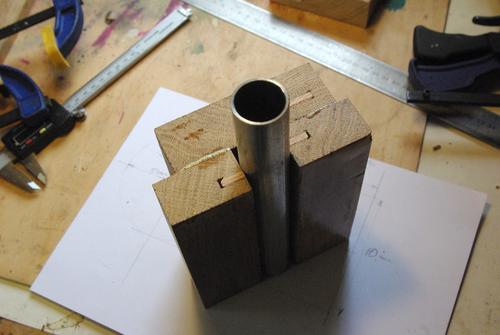 Bert, from the netherlands writes:
Hello Matthias,
Just finished my apple grinder according to your plans. Some modifications: I used a galvanised steel pipe as a shaft for the drum The oak drum I rounded on my lathe. I also made nylon bearings for the shaft. Last weekend we used the machine for the first time - we have a very early riping English apple, the Beauty of Bath - and it realy worked as expected! Thanx for the plans, you did a wunderful job, so thourough and complete!
Attached are some pictures. Next project is a juice press.