Gunnar's teak chairs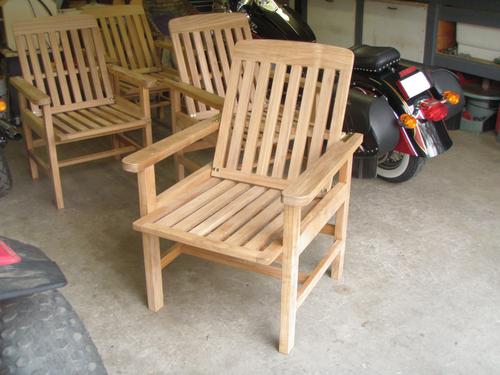 Gunnar writes:
I'm so thankful that I built your Pantorouter.
A customer wanted four teak chairs built, and I wanted them to be built without hardware holding them together. Your Pantorouter was the answer for making over 50 mortis and tenon joints in each chair. My customer was extremely pleased with the results. So thank you for making it possible.
I included some pictures of the chairs and of my pantorouter. I made some changes to the pantorouter such as oiled bronze bushings, 1/4" rods and nylock nuts for the pivot joints and "T-track" on the table.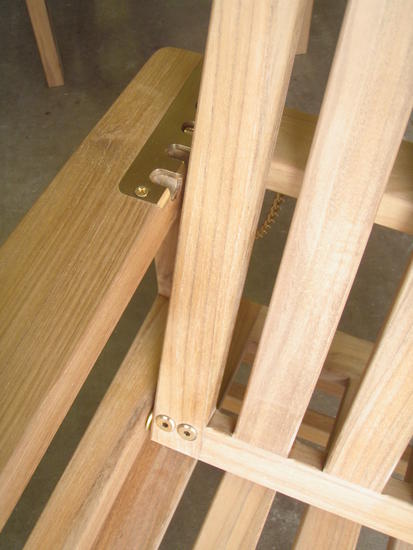 The brass hardware was provided by the customer, who has his own machine shop.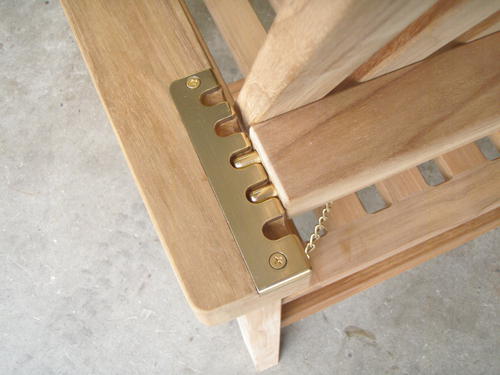 See also:
Back to my Woodworking website.