Thomas Hamernik's marble blocks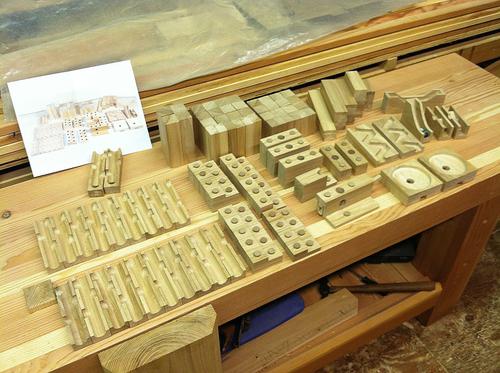 Thomas Hamernik writes:
My six-year-old son and I watched your new marble toy video series when it first came out. He was very impressed at the time. A couple weeks ago, he (he's now seven) mentioned to his mother that he wanted that set from Santa. So, Santa's elves got busy last week. Attached is a photo. Made from locally harvested American Elm. But, with no router pantograph (yet), I had to develop other techniques for milling the track pieces. The pic is prior to knocking off the sharp corners and oil finish (The pieces are drying now, and look great!).
I've also built your 16" bandsaw (works wonderfully - see the obligatory photo), and plan to start the box-joint jig sometime (but will have to adapt it to my home-built tablesaw built by my grandfather long, long ago - it has virtually no adjustments (fixed blade height, no tilt, no fence, and no miter slots).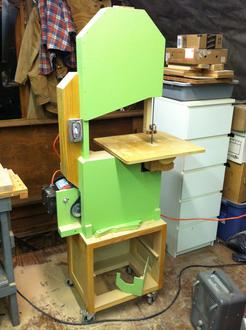 Thank you for the inspiration!
Tom Hamernik
Chicagoland
Matthias comments:
Thomas worked out the dimensions from these from various pictures and video I had of building the marble run blocks. A noticeable difference is that Thomas's zigzag ramps only use one height increment instead of two, which is why t he marbles descend the zigzag very slowly.
To make it easier for others to build these (and to make a few bucks myself) I made a set of plans for the marble blocks that I have for sale. These include methods of building them without my pantograph.

More marble toys:
More marble machines
Back to the main woodworking website.