Caius St George's and Colin Rahming's pantorouters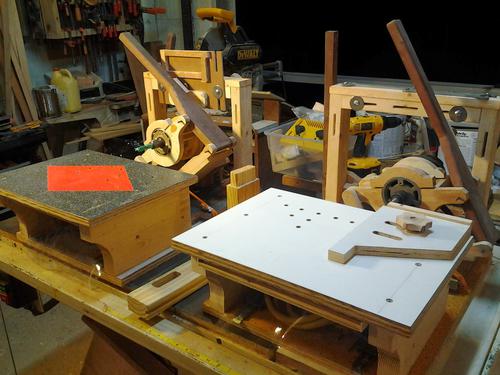 Caius, from the Bahamas, writes:
Hi Matthias I think I just sent you a link to some pictures I just took of two Pantorouters.
Many thanks for creating wonderful projects of which the first I have completed is a pantorouter. As you can see from the attached photos, Colin my buddy, and I actually built two.
They both cut perfect M & T's with but just a tiny fine tune.
We had to cover the poor quality ply with mica, they don't know what Baltic Birch is here in the Bahamas. We used shock cord as we couldn't find any springs and also used strataglass (a clear vinyl) stapled on to prevent the full extension slides clogging up.
Just keep those ideas flowing.
All the best
Caius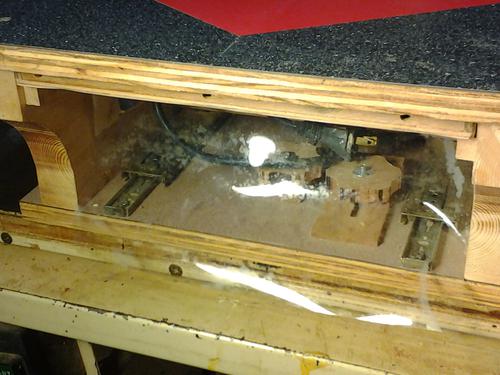 Matthias comments:

I like the simplicity of the stapled on plastic to keep the dust out!




Caius later sent me this video of his friend Colin taling about some box joint jigs they built from my plans.

See also:


Back to my woodworking website