Andy Nagel's corner TV stand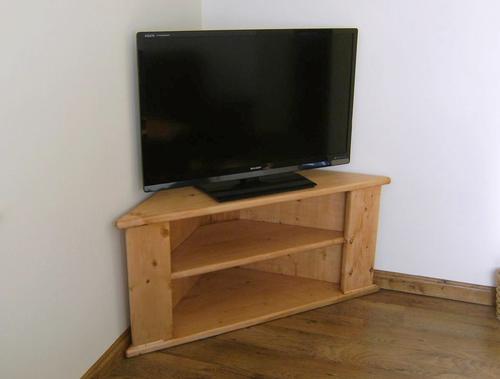 Andy Nagel sent me picture of the TV stand he built. He took a lot of photographs of the construction, so I hope it's clear even without explaining it.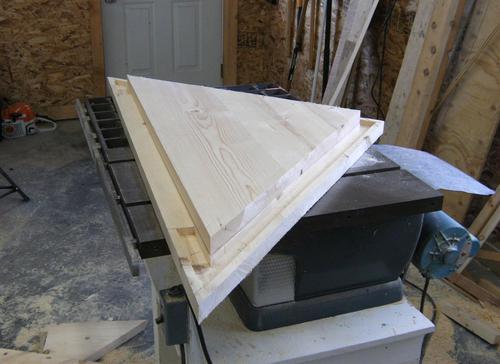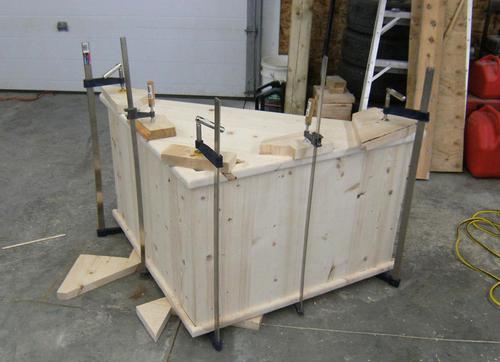 I was in at The Home Depot on Saturday and noticed that they have a whole bunch of 3/4" laminated pine sheets for sale for a reasonable price (considering the time it took me to laminate all the sheets together for the table top and sides of the TV stand). I might just buy that stuff next time and use it, seems like a much better solution since it's flat and square to begin with.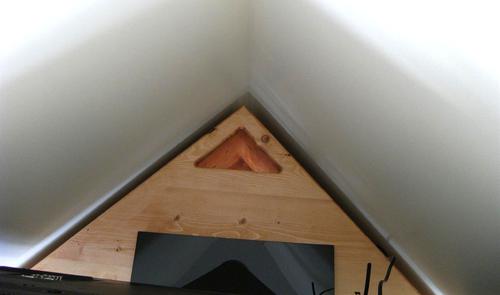 I would do things a lot different if I had to build it again but i'm fairly happy with how it turned out in the end.
The staining didn't go so well, a combination of incredibly cheap brushes that kept breaking and the first coat that was maybe a little heavy caused the finished result to show streaks and uneven colouration. Also, it never seems to turn out nearly as dark as it shows in the store.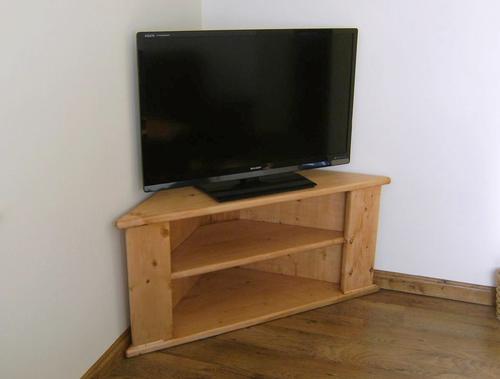 I'm happy though, I learned a lot of things not to do for the next project.

Up next is a L shaped bench for my office and then a gun cabinet. Actually, increasing the size of my router table is first up so I can make a better straight edge.

Thanks again, your new articles are always a must read.

Andreas



See also: More Reader Projects

Back to woodgears.ca