Tamás Petõ's projects
Tam&aacutes, from Budapest, Hungary, sent me some pictures of some of his projects:
Rolling tool box with folding table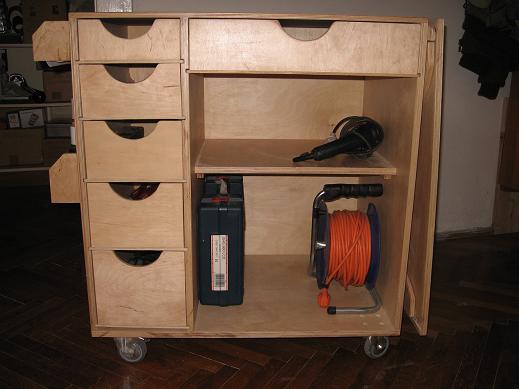 Living in a small flat, I always wished to have a space to keep my tools in. I felt uncomfortable with the many small boxes, crates all over my living room, so I decided to create this special storage unit with drawers and folding table. My tool box is basically made of plywood of different thickness (18 mm, 4 mm, 10 mm) and (of course) I also used metal accessories such as wood screws, rolls, nuts, carriage bolts, piano hinges.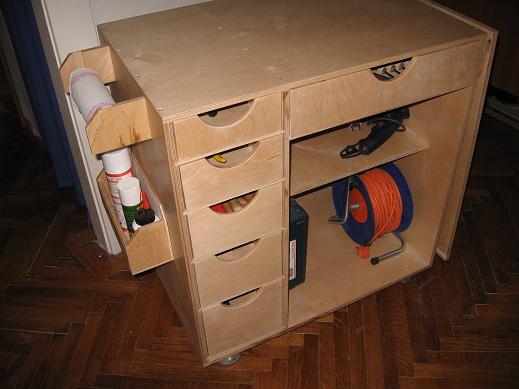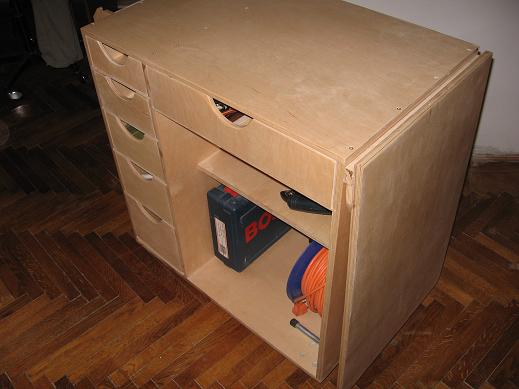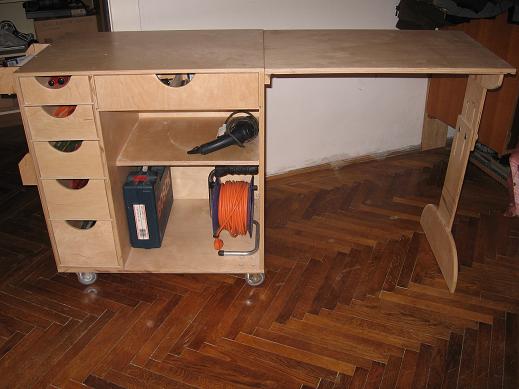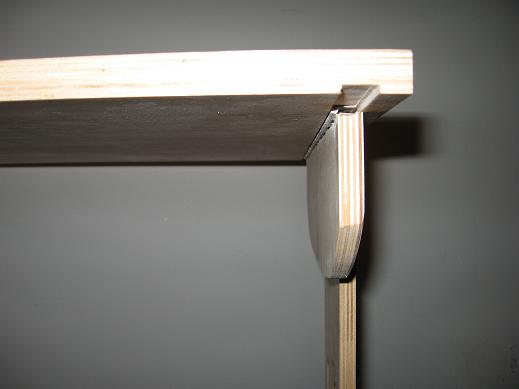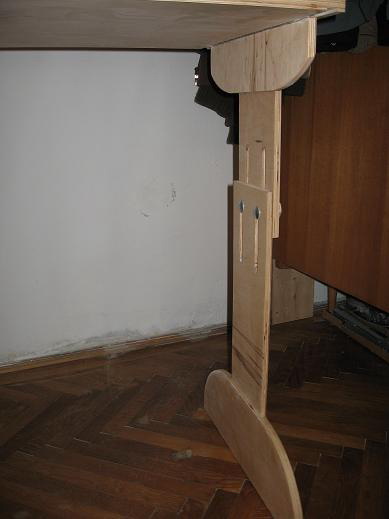 The table legs have two gouges where the bottom part can move. I put piano hinges on the edges in order to make the table firm.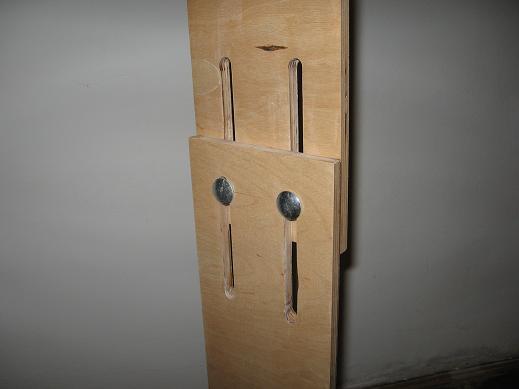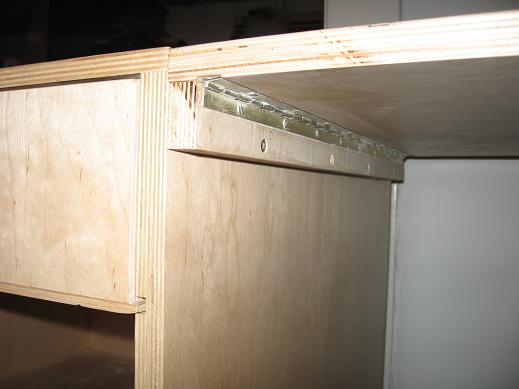 I put piano hinges on the edges in order to make the table firm.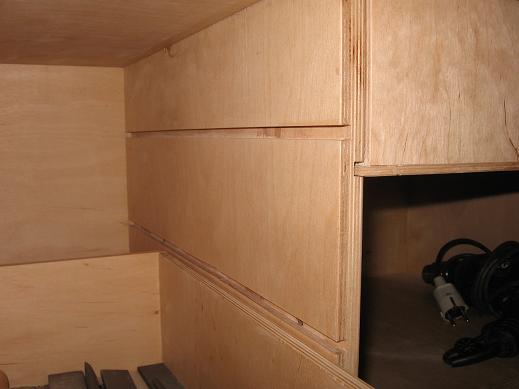 The drawers do not use metal slides, but they can slide in between slots that I cut into the wood, so the bottom parts of the drawers can slide.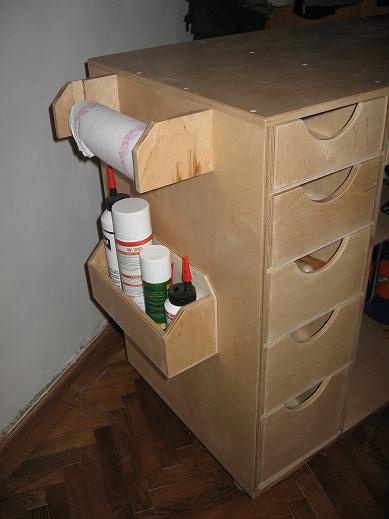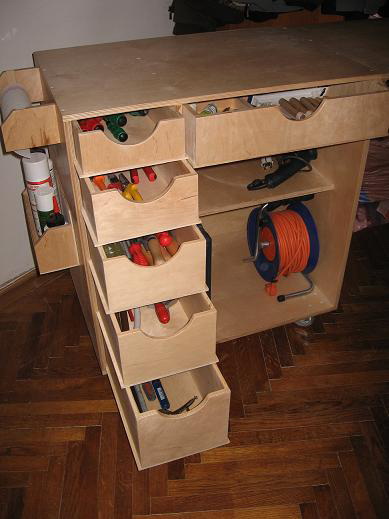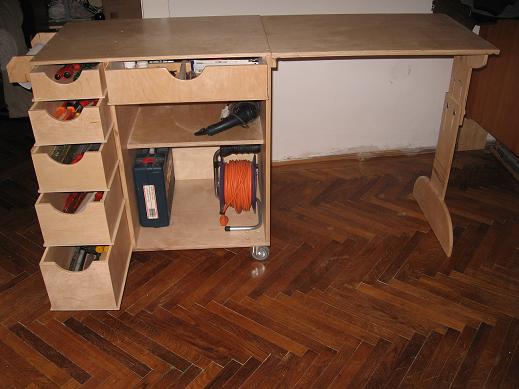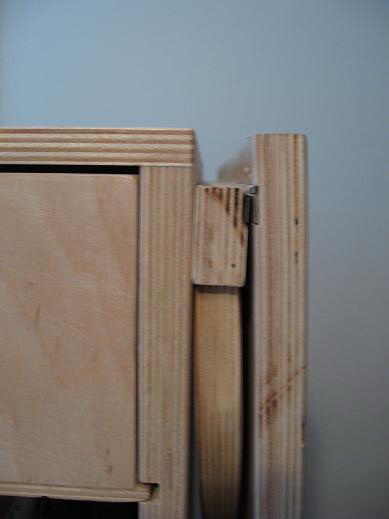 As for the table, I wanted to have it as small as possible in folded position, so I used piano hinges, carriage bolts, wood screws, and nuts made by myself (I call knob).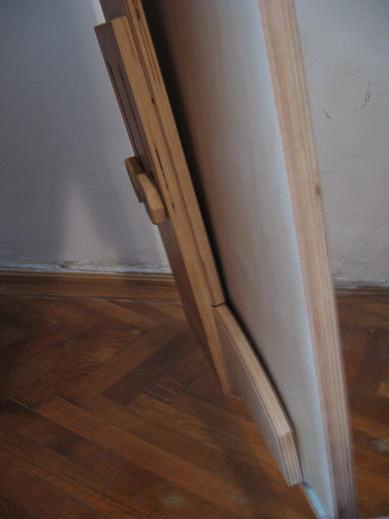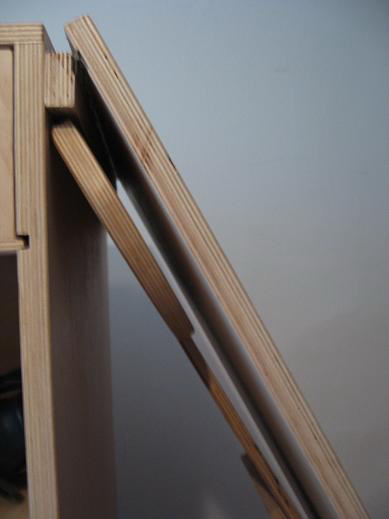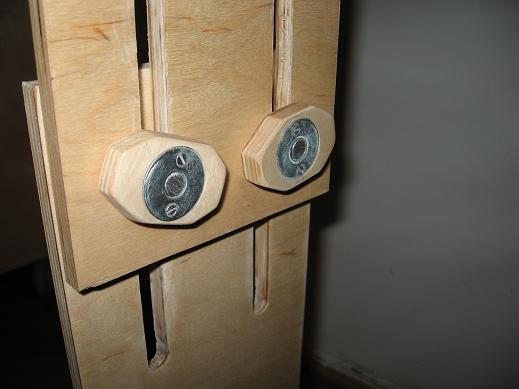 The knobs are made of plywood, with application of hexagonal nuts, washer, and two small wood screws. I filed down the nuts to enable them to fit into the hole. ( maintaining the hexagonal shape) The two wood screws will prevent the nuts from changing position in the hole.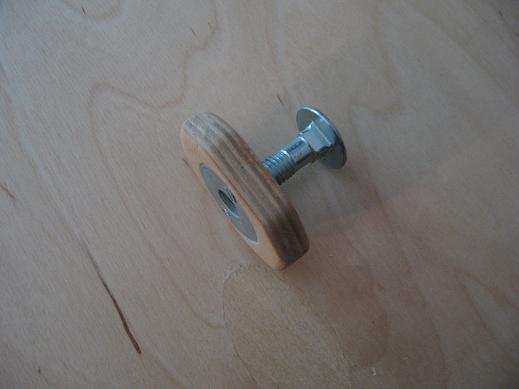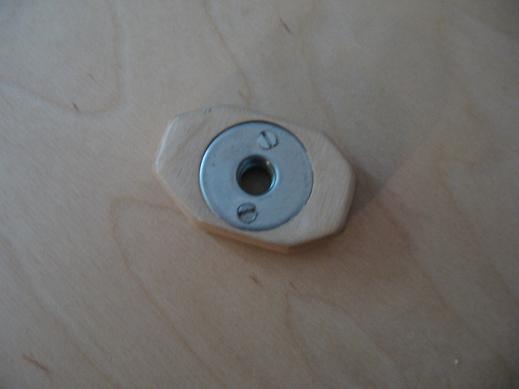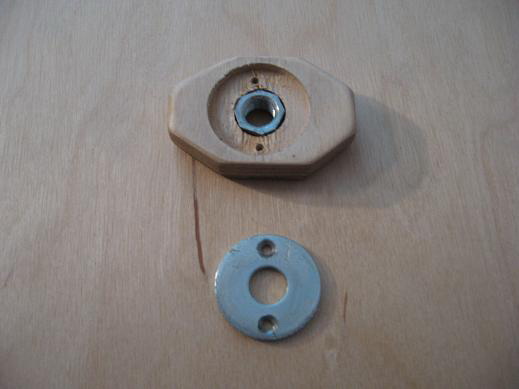 ---
Sharpening machine
The idea of building a sharpening was inspired by an old washing machine motor and a chuck of an electric drill. I wanted to have an easily movable machine which doesn't take up too much room, where the grinding wheels and sanding discs are easy to change.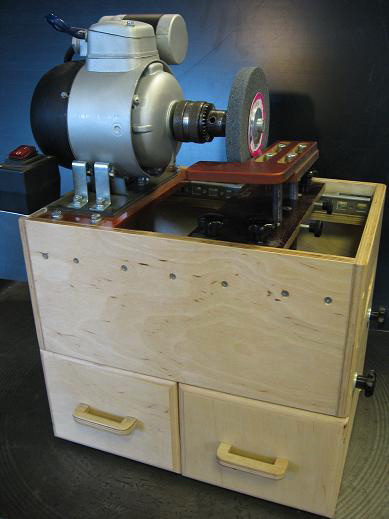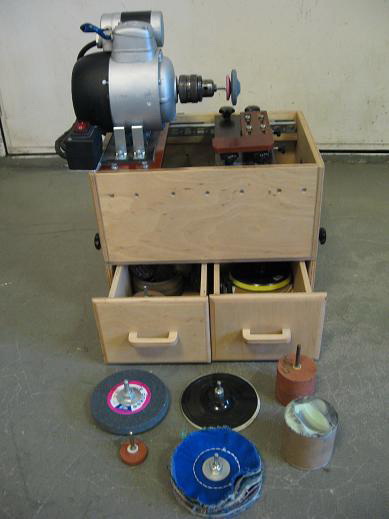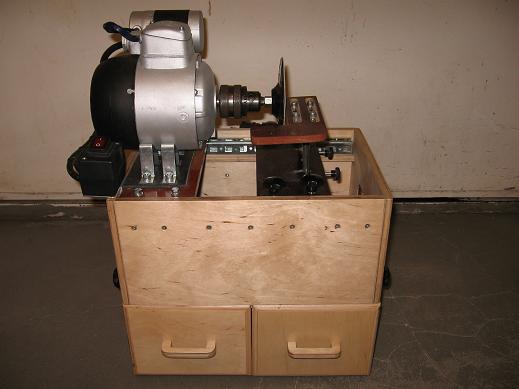 The washing machine motor did not have any support, but I needed to have a movable but solid support which can be used as a storage unit as well. My support is made of plywood (12 mm)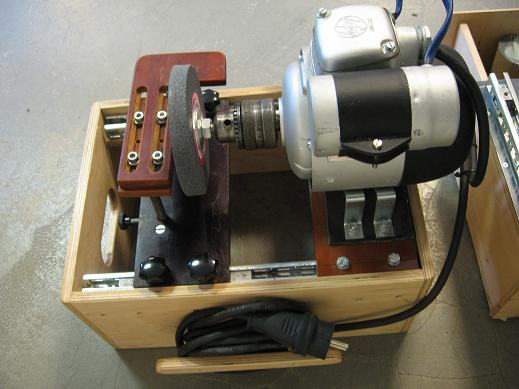 The sharpening machine has a small, adjustable machine table: it makes easier the sharpening of small objects (example: twist bit, carving chisel). The material I used for the table is bakelite.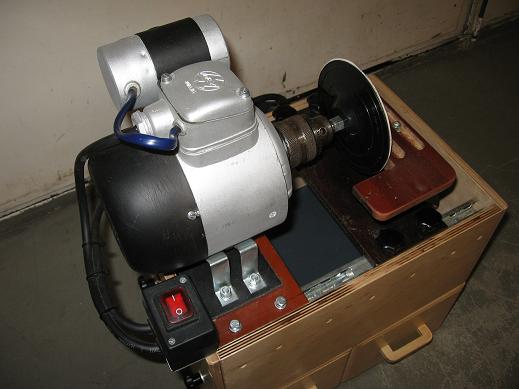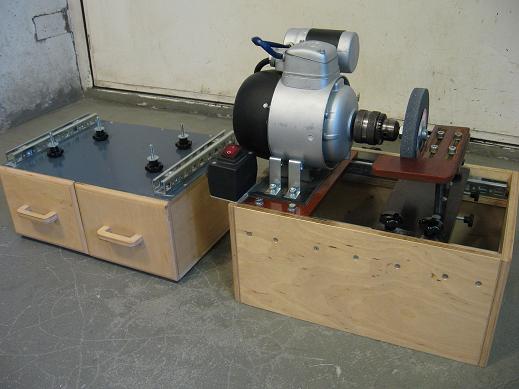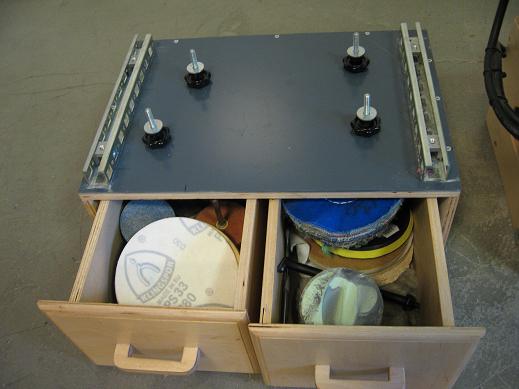 The iron C-section is made of a material that my company uses for the production of electric equipments, but it can be replaced with any other metal or wood ( I used the same material for the slides of the machine table).
See also:

Back to my Woodworking website