Ryszard's "marble machine 3" in pictures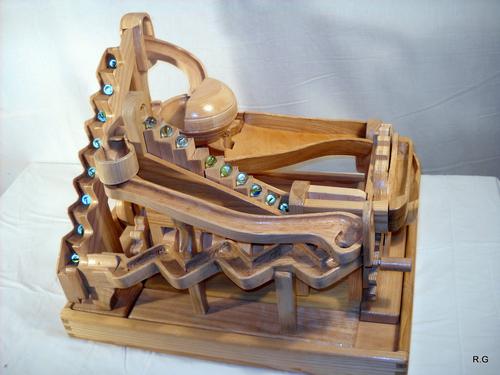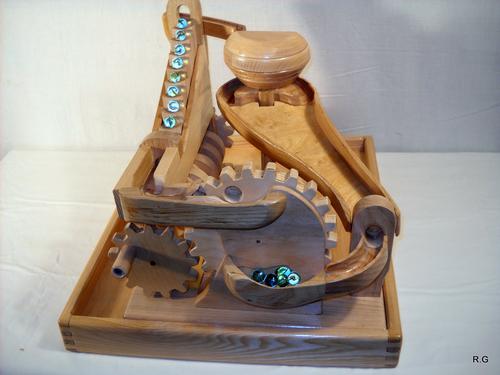 I call this machine Sisyphus.
The machine consists of modules and a base. The "Max" configuration has 7 modules on the base, The mini version has 5 modules on the base.
The machine is 520 x 420 x 400 mm.
I built it out of oak, ash and beech.
Construction of the machine
I hope the pictures tell the story in sufficient detail.

Ryszard used several homemade machines in the construction, including:

pantograph based on this design
and the free online gear generator