Ryan Koltan's workbench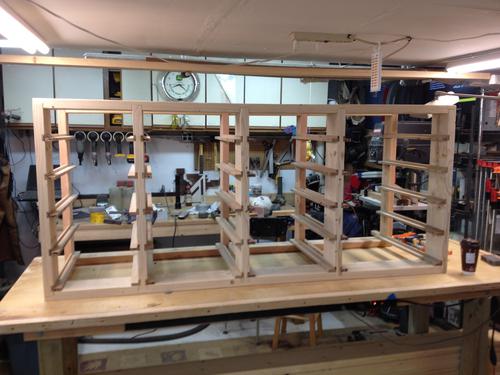 Ryan Koltan writes:
"Hello Matthias,
Hope the winter is not too bad in Canada, but having been up in Montreal in December, I know it's pretty cold where you are!
Using your basic design, I built the set shown in the attached.
The supports and the runners for the drawers were made from the same piece of wood - kind of a neat feature. Plus, the support was 'L' shaped so it keeps the drawer lined up. The faceplates are maple.
Thanks for the inspiration!"

Later Ryan commented:
"... twenty drawers are too many!"
I'm sure, with time, twenty drawers won't seem like too much!

See also:
Back to my Woodworking website.