Rod Nagel's wooden bandsaw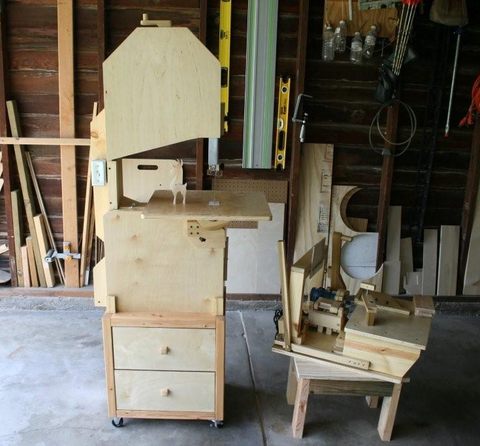 Rod Nagel sent me some pictures of his homemade 16" bandsaw and his pantorouter.
Rod writes:
Matthias,
I thought you might like to see another of your completed bandsaws. The bandsaw took 6 weeks to build. The saw works great with a 1/3 hp furnace blower motor. The pantorouter worked well to insert the coupler nut in the blade tensioner handle..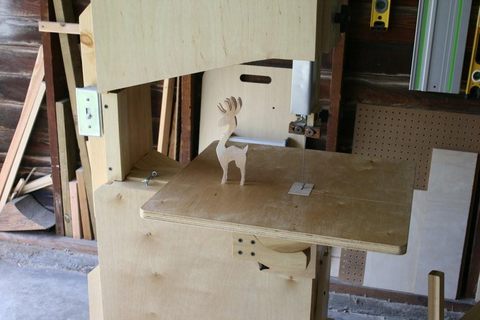 Cutting one of those bandsaw reindeer seems to be a polular test of the finished bandsaw. I guess it's a neat little bandsaw project.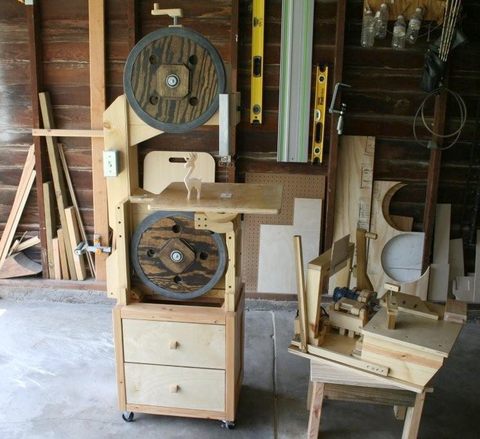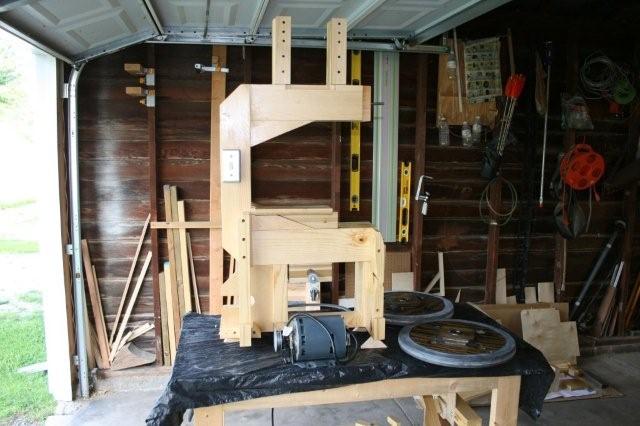 Bandsaw frame and wheels varnished. Varnishing is important if you intend to use the bandsaw to mill lumber from fresh logs (fresh green logs are easy to cut, but the sawdust is wet)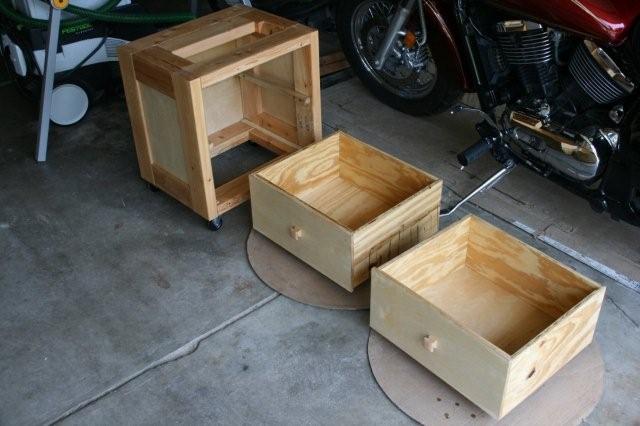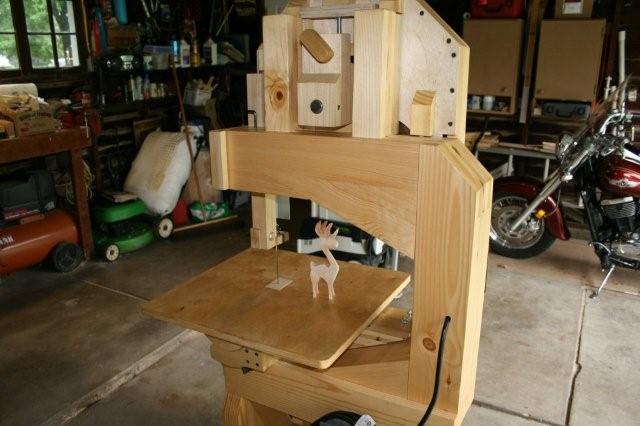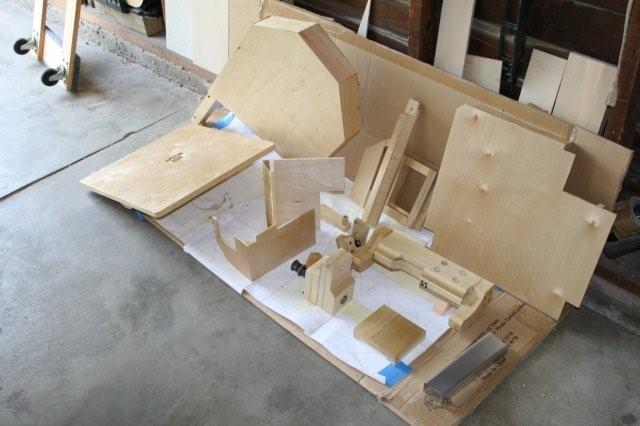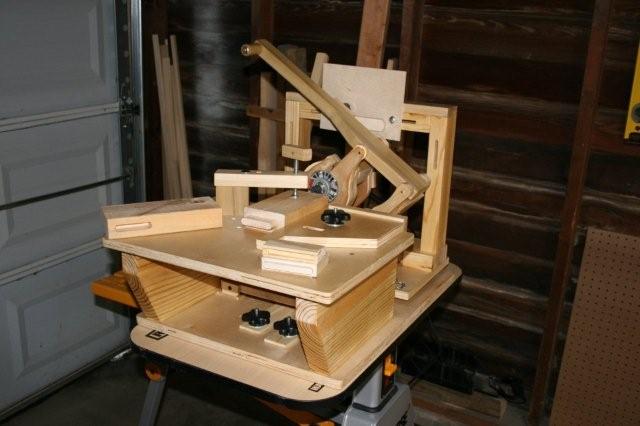 Rod also emailed me about his complete pantorouter about three months before he emailed me about his bandsaw:
The router was an additional $120. The Eagle America bearings and the Lee Valley slides were the most expensive items. I do not own a bandsaw or table saw. Therefore, I did not put the curves in the table supports. I have only been woodworking for less than a year.
More wooden bandsaws: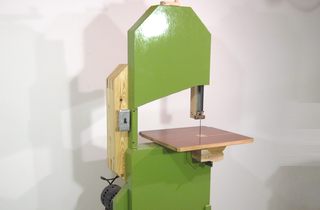 My
homemade bandsaw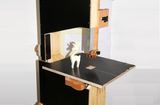 Hessam Sane's
Homemade bandsaw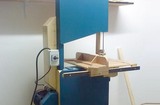 Dejan Kovac's
bandsaw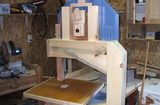 Fernand Robicuhaud's
Wooden bandsaw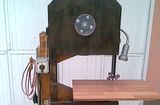 Beri Bracun's
bandsaw