Mario Zimmermann's bandsaw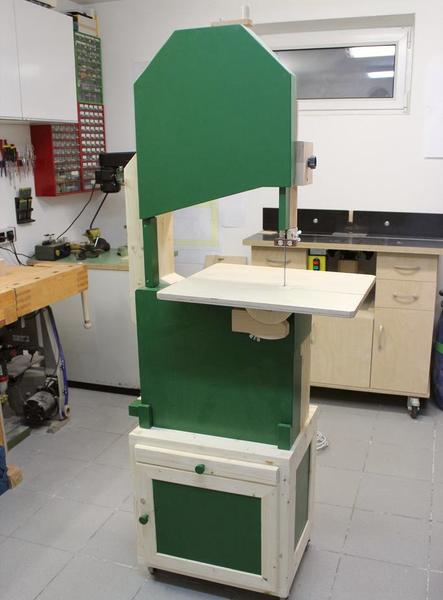 Mario Zimmerman writes:
Hi Matthias,
I just want to let you know that I have successfully finished my bandsaw, based on your plans.
What a great and solid design!
Many thanks for publishing your ideas.
Greetings from Germany,
Mario
Wow, what a nice build. Although my bandsaw works well, I am increasingly convinced that my own bandsaw is far from the best implementation of that design!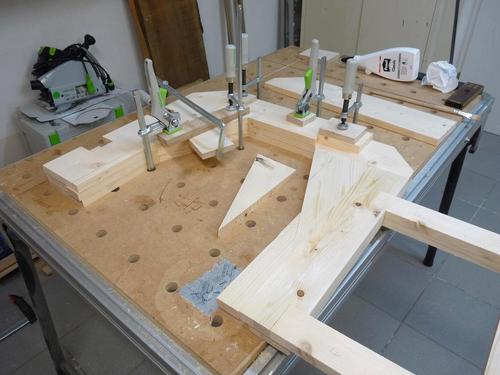 Good use of a Festool MFT to keep the frame flat during clamping.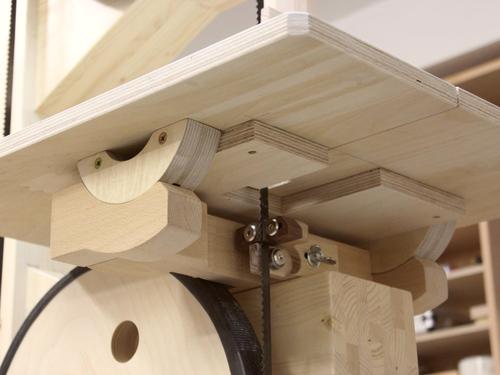 Every one of Mario's photos just seems to convey precision. I guess Germans have a reputation to uphold :)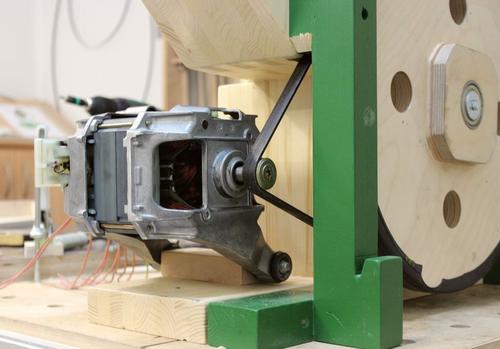 Using a universal motor from washing machine.
Universal motors are series wired and can be operated with AC or DC. They have high torque. But such motors tend to run too fast and require some sort of RPM regulation.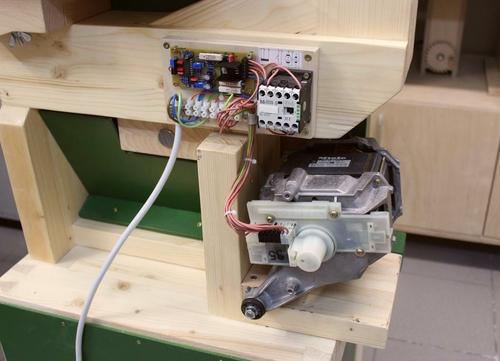 So Mario designed his own circuit for controlling the RPM of the motor. (Google translated version)
Watching Mario's video of it, the universal motor runs nice and quiet. I wish I could say that for the universal motor in my homemade jointer. But then again, I know German appliances run fairly quiet, so I assume that motor is designed to run quieter than the one in my jointer.
More reader built bandsaws and reader projects
More about bandsaws on my woodworking website.