Shaun Bennett's tractor bunk bed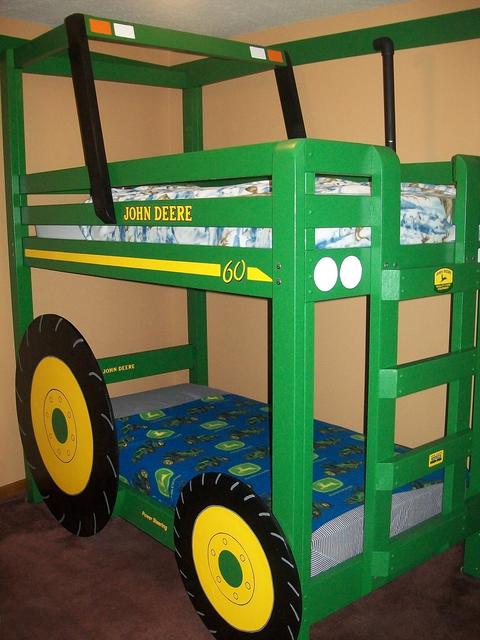 Just want to thank you for your plans for bunk beds.
My 5 year old son loves John Deere tractors, so after searching the internet and looking at many different plans and bed designs from fire trucks to pirate ships, I thought why not build a tractor bed. Wanting to build him a bunk bed, I took your bunk bed plans and sat down in my easy chair with my graph paper, scale, pencil and imagination and came up with a tractor bunk bed. I must say it came out awesome. Everyone that sees it tells me I should make more and sell them.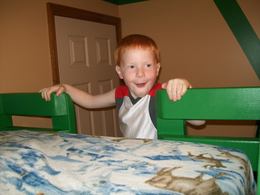 The joy on my son's face will never be forgotten.
Thanks again for publishing your plans, they were an inspiration.
Shaun Bennett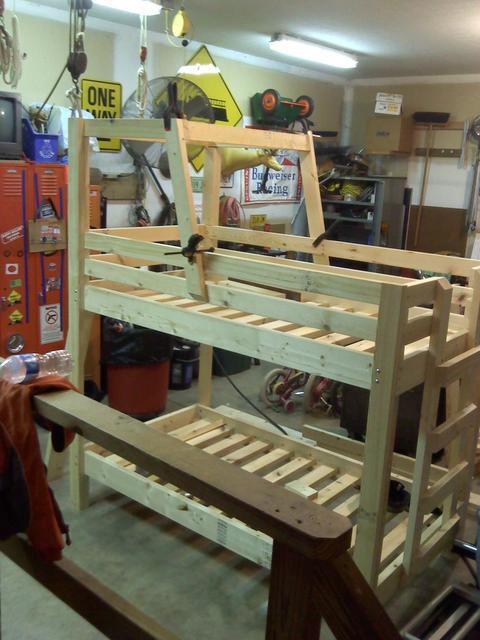 By putting the posts on the outside it allowed me to build the bed more modular. I was able to construct the bed frames and then put the frames in the posts. When I brought the bed in from the garage I had two bed frames, four posts, the cab assembly and the ladder assembly at the foot of the bed.
I built the ladder in the front so it kind of blended in with the concept of a grill on the front of a tractor. I was going to put it on the side and cut holes in the rear wheel, but I didn't want holes in the wheel.