Matej Kavcic's belt sander
Matej writes:
Hello Matthias!
I would like to thank you and congratulate you for your belt sander plans. With help of your plans, I made one by myself.
I am sending you some pictures of mine belt sander.
Best regards from Slovenia!

Matej
Rudolf Weiss's belt sander
Hello Matthias, I wanted to thank for the great videos and the super plans. It was a lot of fun to build something that works so well.

Many greetings from Frankfurt am Main

Rudolf Weiss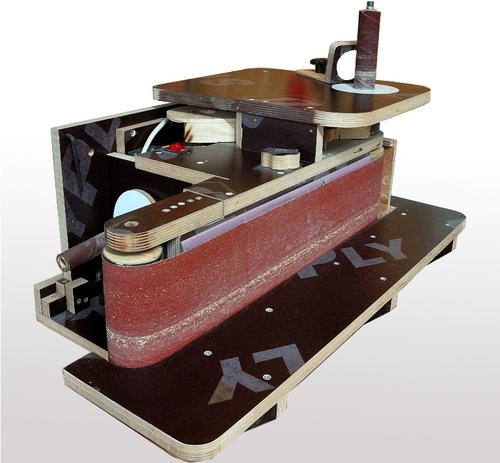 Halim Kara's belt sander
Modified to include a sanding spindle on the main drive shaft.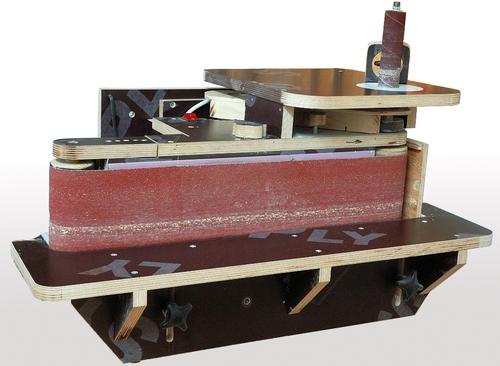 See also: