Gábor Németh's wooden gasoline engine model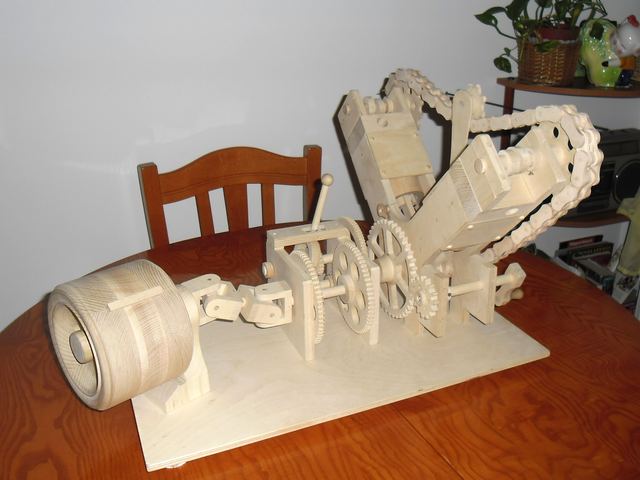 I'm Gábor Németh
I live in Hungary.

I work in manufacturing of wooden toy parts, mostly wood turnings. I read a lot on woodgears.ca and I got a feeling that I could build a machine made of wood. Because it is so technical, a gasoline engine was my choice.




First, the cylinders and pistons are made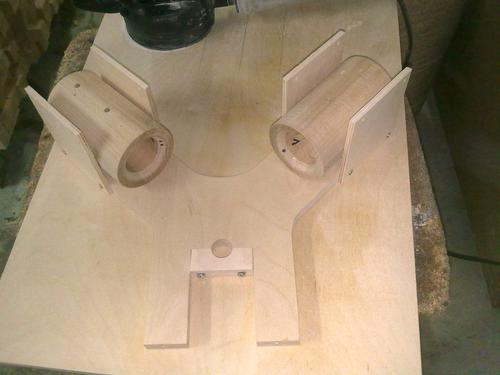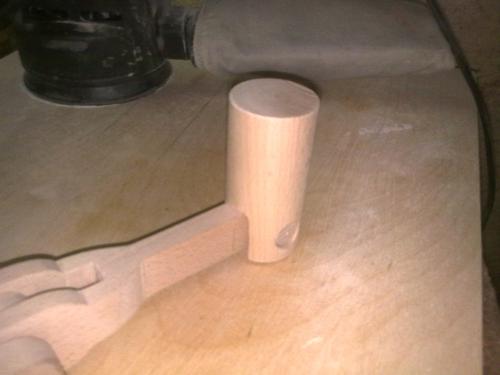 Next was the crankshaft. Crank throw is 52mm.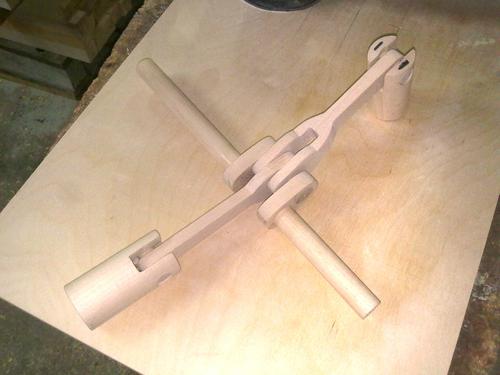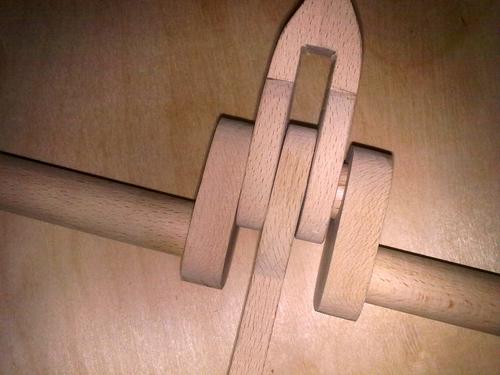 Then I put together the engine block.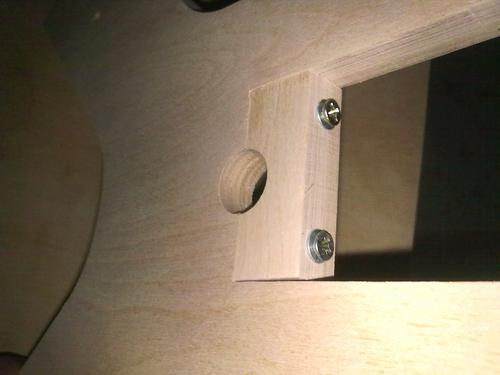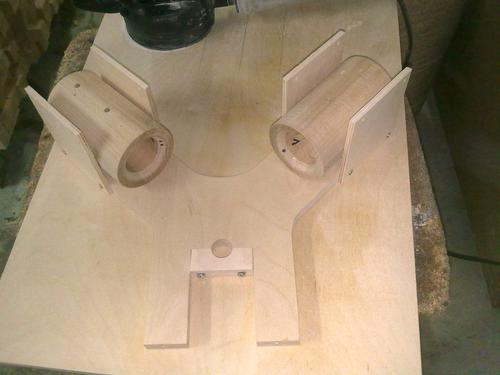 These parts are white beech (Fagus sylvatica) and 15mm thick birch (Betula pubescens Ehrh) plywood.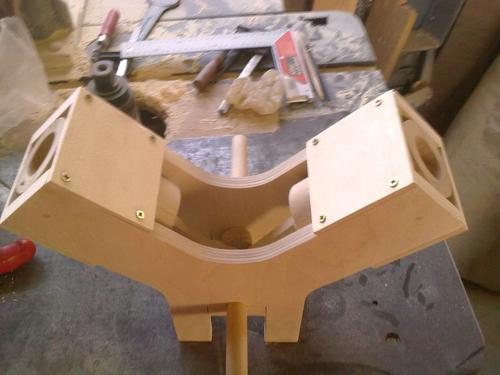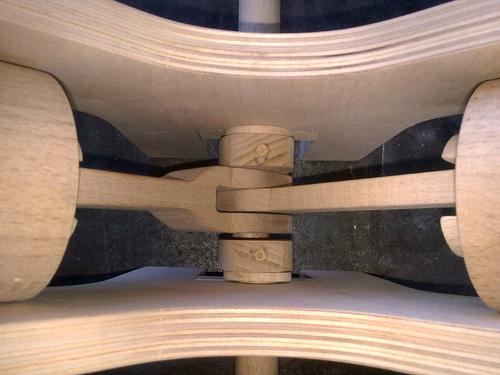 The beech used for the cylinder and the piston was milled 15 years ago. Since then, I only carted it back and forth for years.
The cylinder head and the valves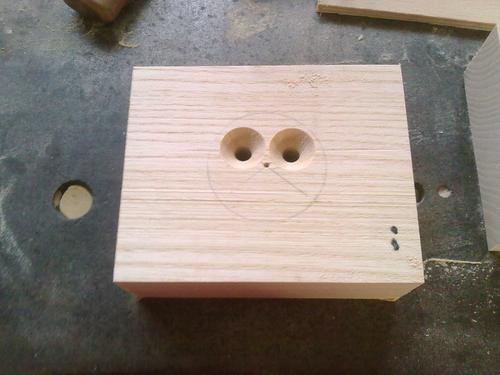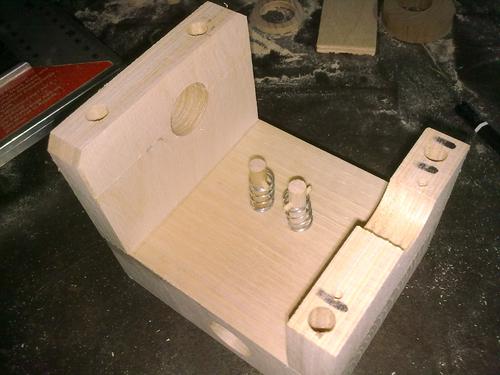 The sprockets 6mm thick birch plywood.

The cylinder head is ash (Fraxinus excelsior) 6mm wooden rod. The valves are wood turnings. The cams are free hand sanded and raise the valves 4 mm.

Next I built the timing chain (for operating the camshafts)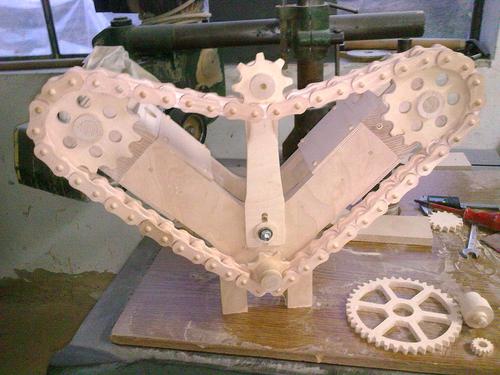 After the chain is completed and the chain tensioner is in place, precise adjustment of valves is made. I spent a lot of time with it and managed to fit in all. It was all good when I permanently fixed it the cams to the camshaft.
1" pitch roller chain planning, the links ash and white beech and the pins are also white beech.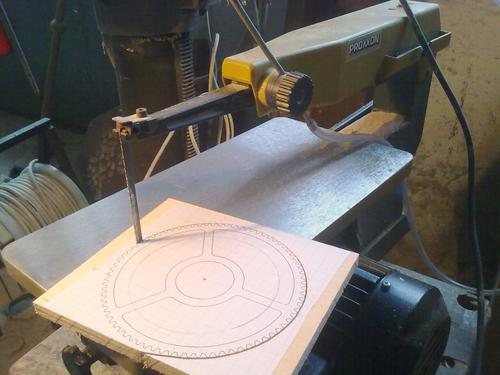 I designed the transmission and reducing gears in the Gear template generator program. I cut them out with a scroll saw in 12mm thick birch plywood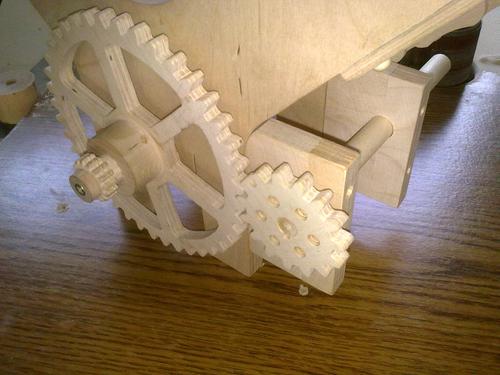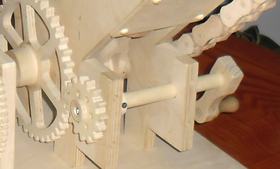 The crank handle gear ratio is 15:40.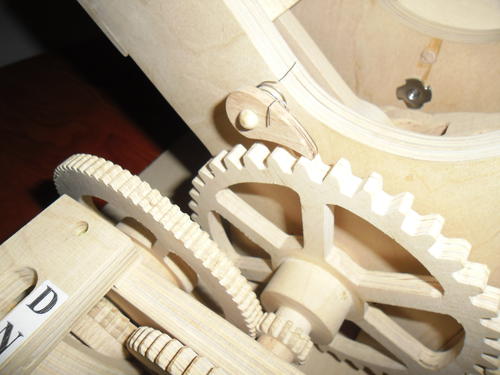 A ratchet ensures the handle cannot be turned backwards.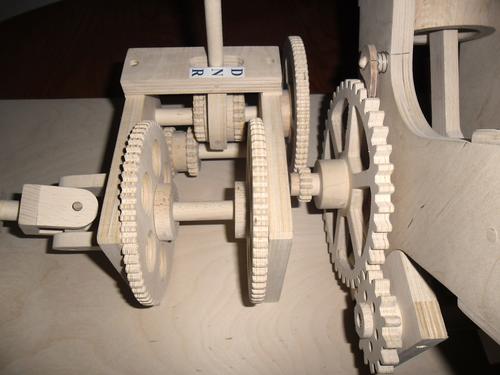 The 15:100 gear reduction, and the forward/reverse gearing with a 20:63 gear ratio.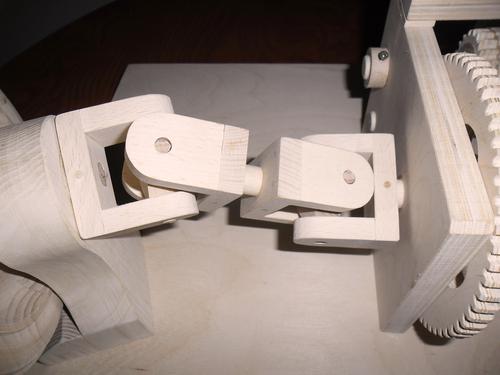 U-joint for the PTO shaft, which is higher.
The shafts were treated with paraffin it they easily rotate.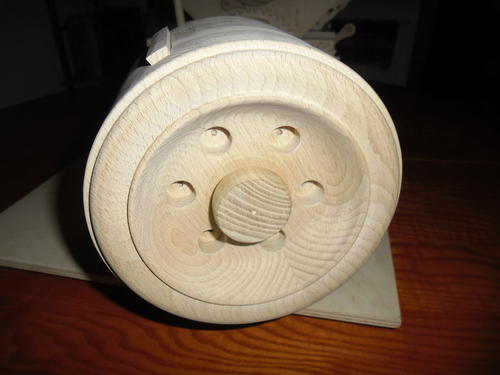 This shows the end of a hand turned wooden wheel.
The engine took approximately 140 to 150 hours of work to build.
Regards,
Gabor Nemeth
Facebook: http://www.facebook.com/gabor.nemeth.5264

We mass produce wooden toy parts on automatic (LOCATELLI ARIETE 3) and semi-automatic (Hempel CH8) type machines. 4-50mm in diameter can produce parts up to 800 mm. We produce balls and rings especially.
See also: