Hessam Sane's Sam Maloof style sculpted rocking chair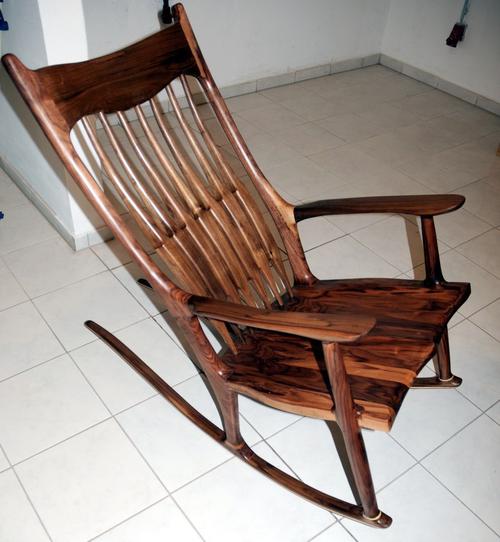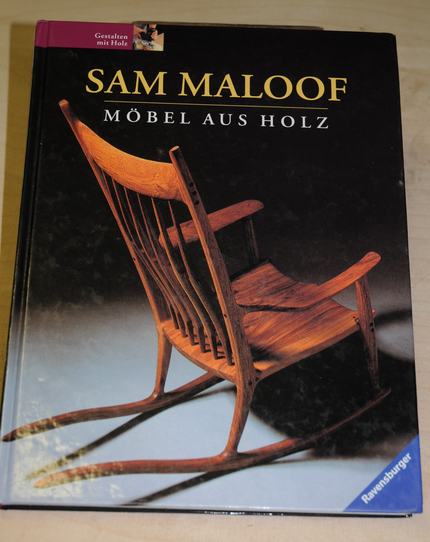 Hessam Sane, who among other things built a bandsaw, recently emailed me:

Subject: Bandsaw still alive.
Hi Matthias
I hope things are well with you. I still visit your website every Monday, as always, and follow every new article. I just want to report that your bandsaw keeps getting better. I readjusted the saw blade, adding more tension, and also tensioned the drive belt. I have the feeling that the bandsaw got ten times faster and stronger. And so I have built a new project. See pictures...

What a wonderful looking chair.
I was curious how long it took to build. I'd also noticed some corrected mistakes where the seat meets the front leg
Hessam responded:
1 day for the design of the templates
3 days for cutting, planing, and gluing of the seat and the two back legs
1 day for turning the front legs and planing the seat profile
4 days for gluing it together and working with the rasp.

Maybe about 2.5 weeks total, including oiling and polishing.

You are right about the mistakes. I should have tested the cut on the table saw with another piece. I had previously built a small Maloof-style chair, but that was far less work, so I didn't have much related experience.
There isn't much that can be done with machines with this chair so one is very dependent on manual work. Never before have I worked as much with a rasp. :-)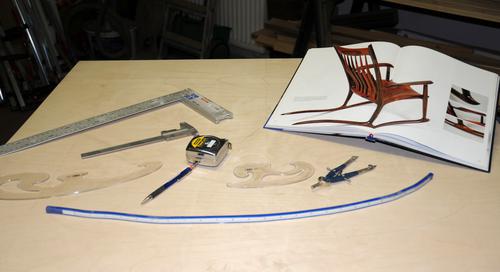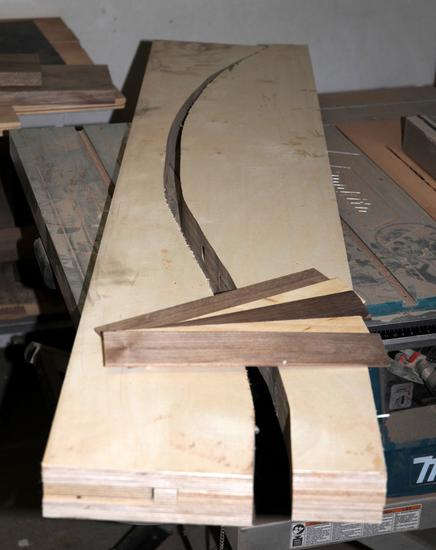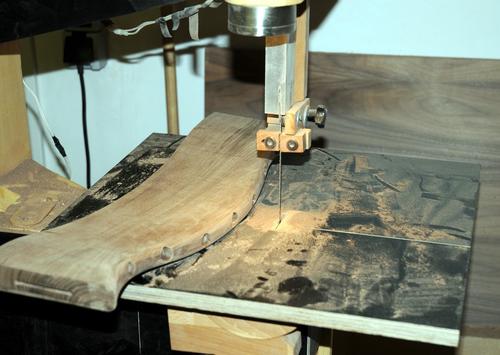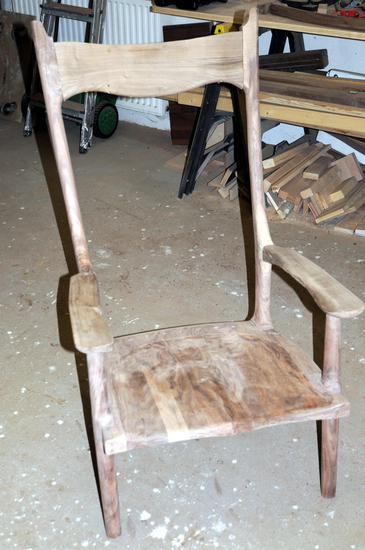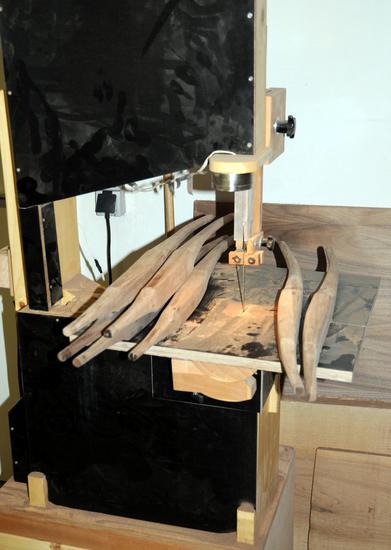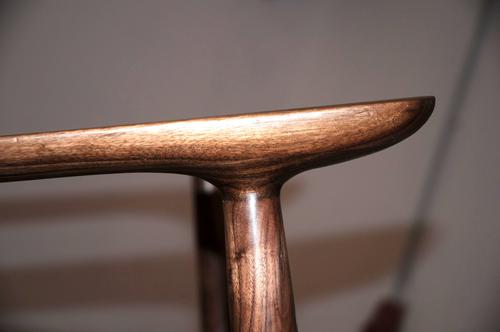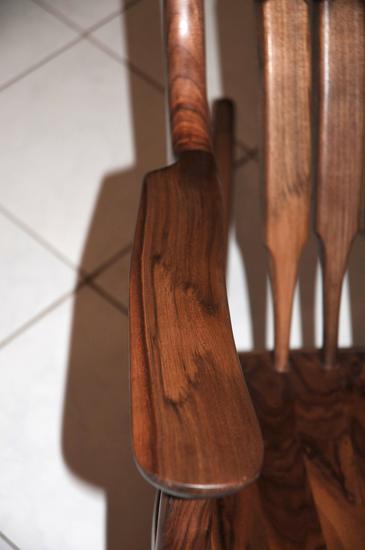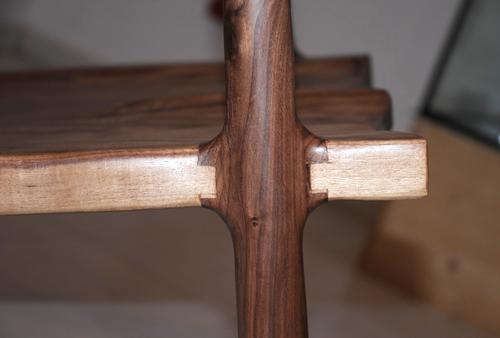 Slight imperfections
in the joint (Click
image to enlarge)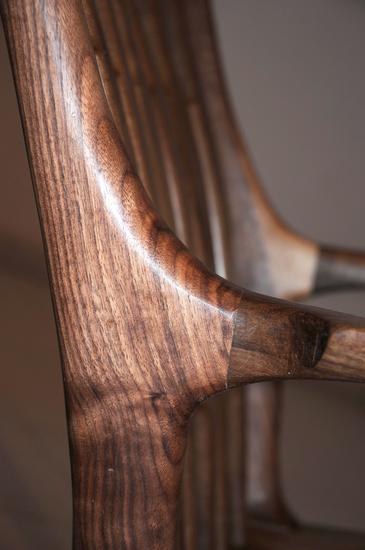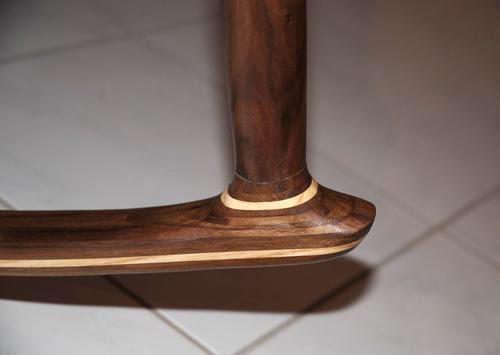 Hessam also points to this link on drawing a Sam Maloof style rocker in Google Sketchup:

http://www.finewoodworking.com/item/15081/maloof-rocker-roughing-into-sketchup


See also: