Ryszard's jointer build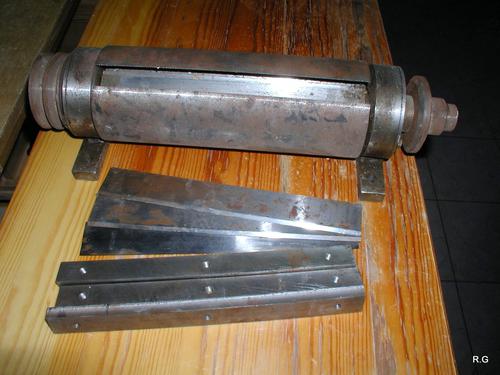 Ryszard writes:
Hello Matthias
I built a 11 "jointer based on the plans that I got from you. My brother gave me a 3-blade cutter head. The cutter head is 105 mm diameter and weighs 20.5 kg.
The cutter head has never been used. It was in my brother's basement for 20 years.
The end of the shaft has flanges for a circular saw blade, for a combination planer / table saw machine.
Cutting out the cutter head guard, using a template from the plans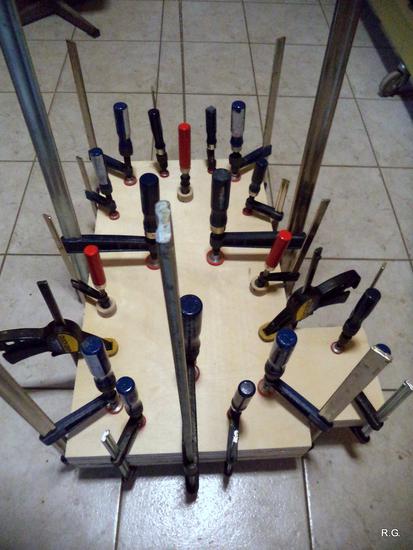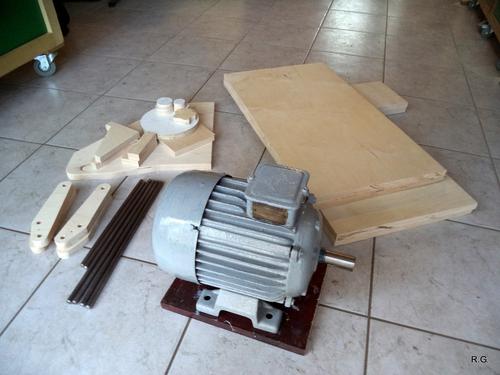 The motor is 400 volt, 3-phase, 2900 rpm, 2.2 kW.
The infeed and outfeed tables are made from two layers of plywood.
Parallelogram height adjustment mechanism for the infeed table.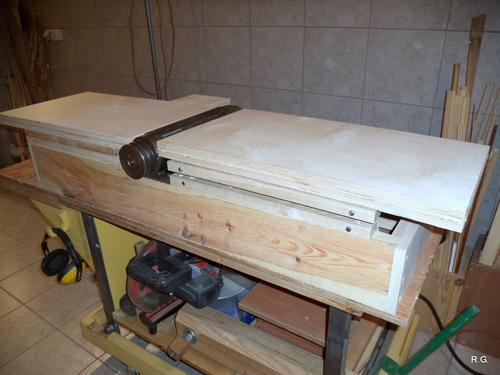 Next: Making the stand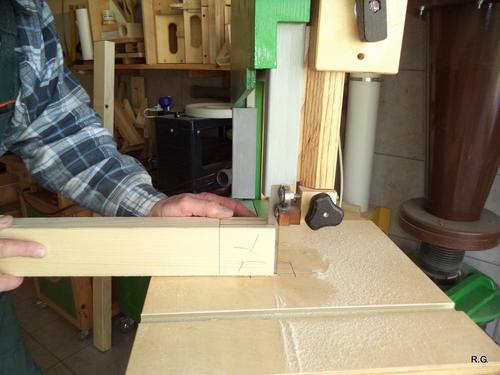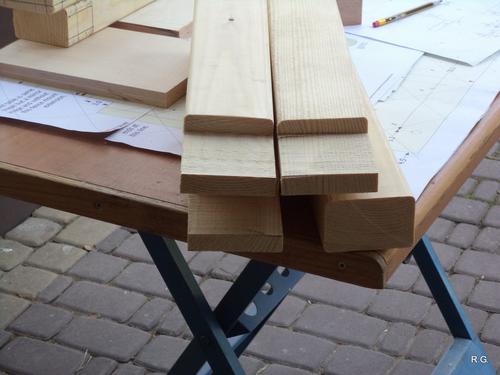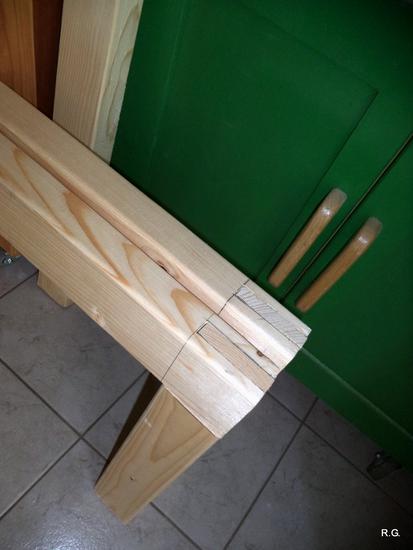 The stand is put together with bridle joint and hand chiseled mortise and tenon joints.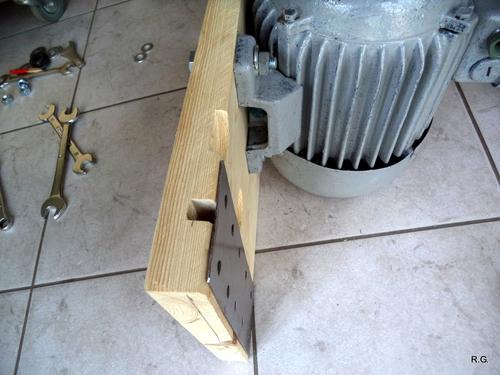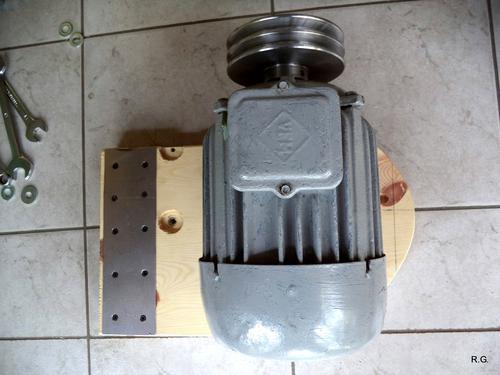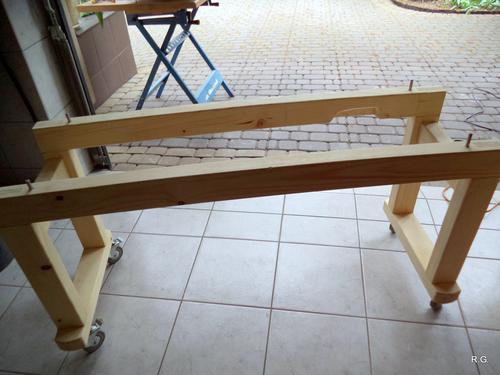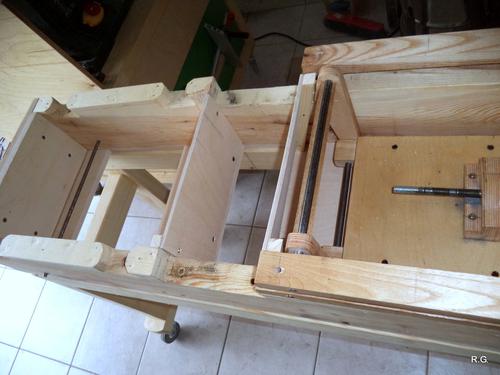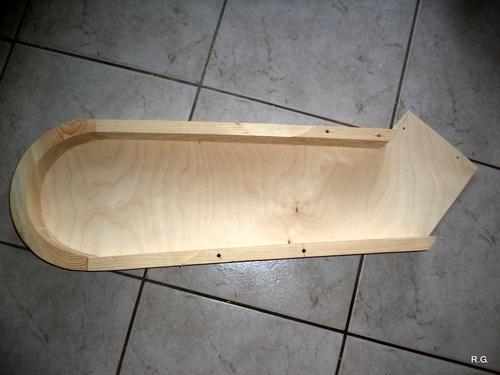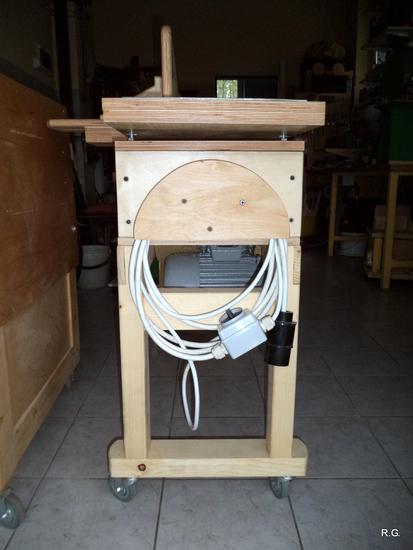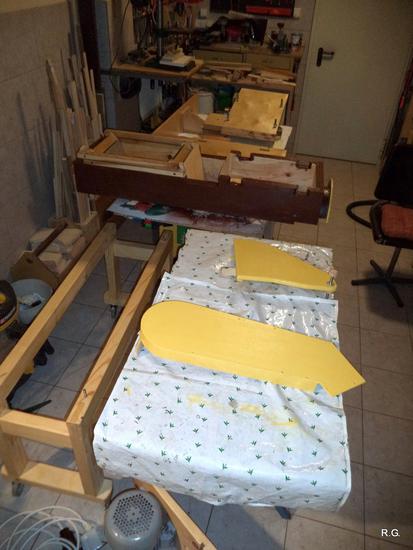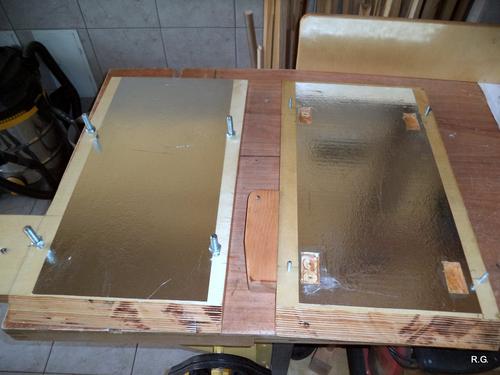 The bottom of the infeed and outfeed tables is covered in tinfoil. that way, the bottom, as well as the top of the table are covered in metal, which should minimize warping from changes in humidity.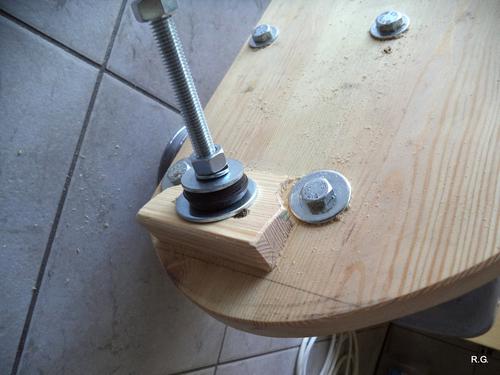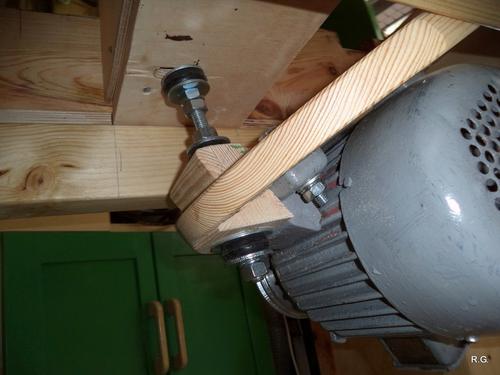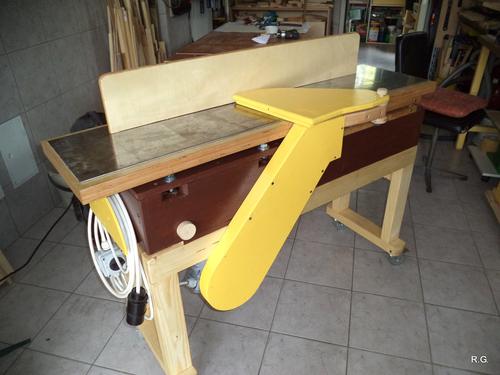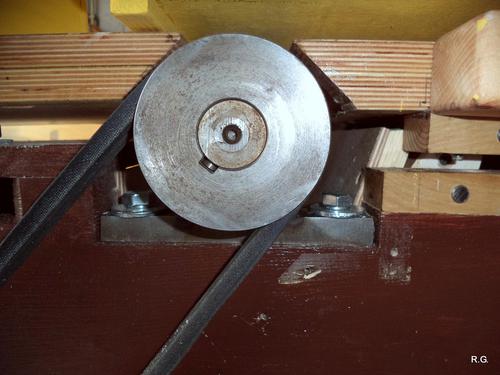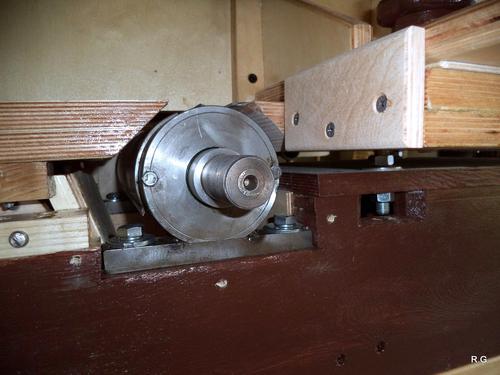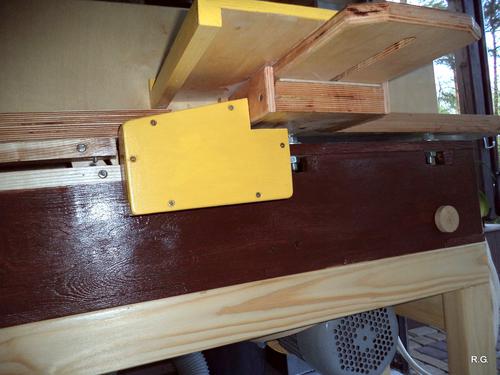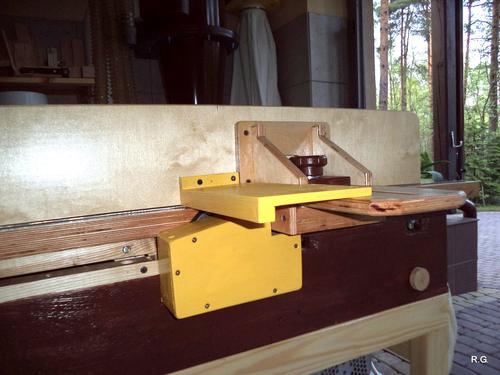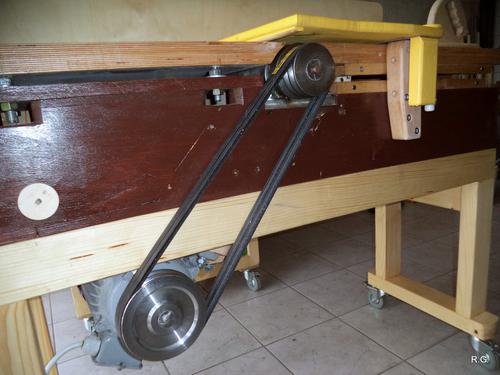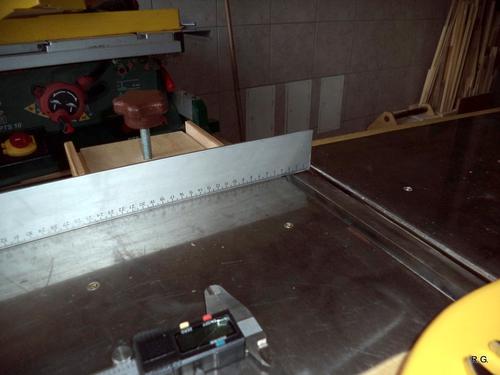 Using a ruler to set the height of the knives. More setting jointer knives this way.