Compound Miter Saw Dust Collection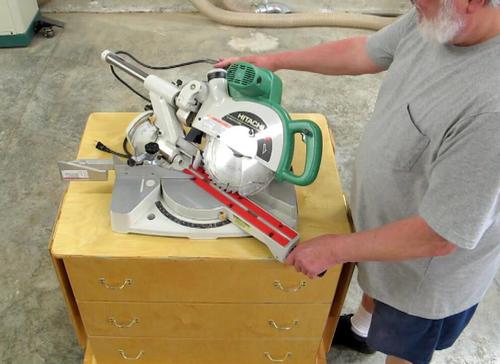 I don't need a full time dedicated bench top wing support for my compound miter saw so I decided to mount it on a roll-around cabinet so I could get it out of my way when it is not needed. I wanted some sort of dust collection to knock out the fine dust but the system had to be detachable to allow for those few events that require compound cuts. Sometimes you're just going to have to live with the dust.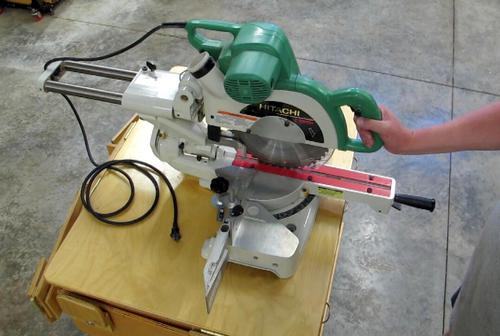 Most of the time I use this saw straight up and down.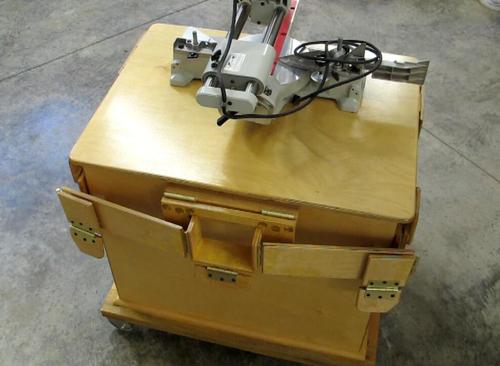 I devised a hinged fold-up dust collector that folded to the rear of the cabinet and was held in place by a couple of magnets when stowed.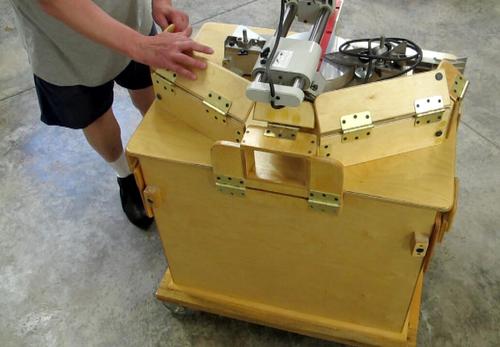 Swing it up into position and fold out the wings.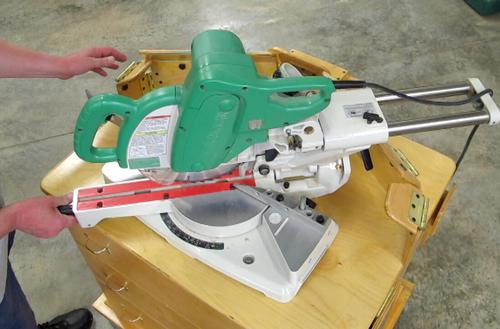 The hinged wings allow the miter saw to swing to either side.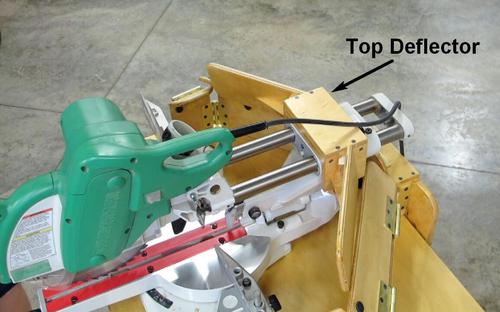 A Top Deflector sits on top of the saw frame and helps to control the debris coming off the saw blade.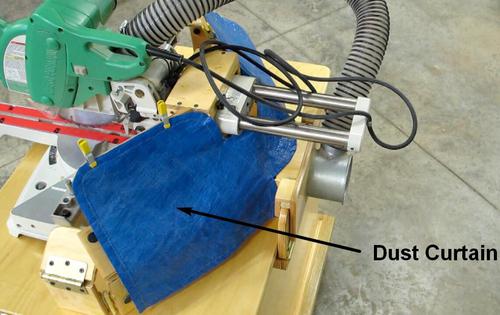 A fitted dust curtain aids in sealing the openings and makes the dust collector air flow more efficient.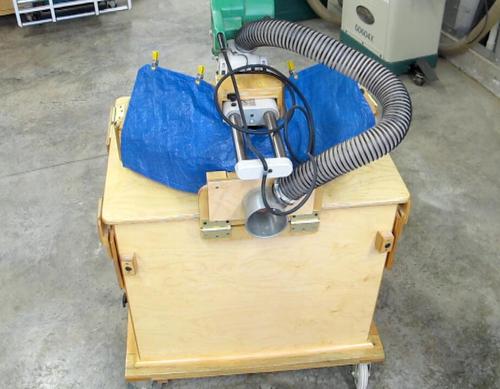 The dust collector adaptor hangs on the back of the fold-up mechanism and connects to the miter saw's dust extraction port. The dust collector hose is connected to the adaptor.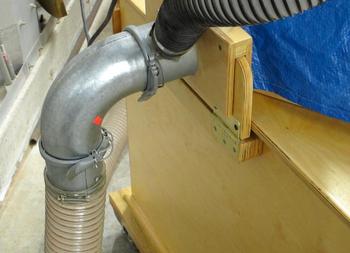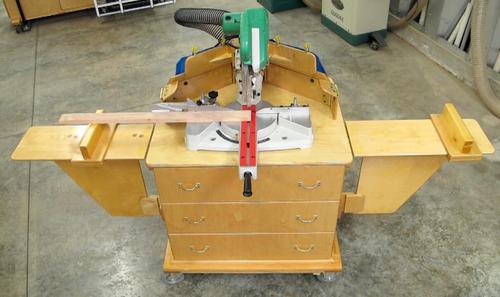 For the occasional need to support longer pieces of wood, a pair of fold-out supports are on each side of the cabinet. A sliding support block is used which is the same height as the miter saw table.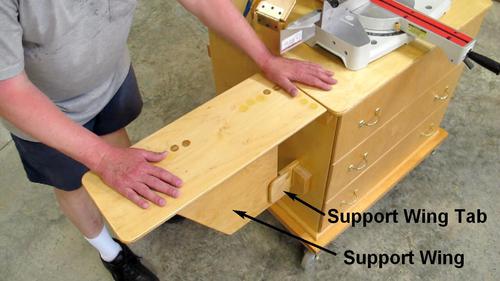 The top of the fold-out support is level with the top of the cabinet. It is supported by a Support Wing, which folds down into position and is held in place by a folding tab. The Support Wing Tab is held in position by a strong rare earth magnet. Each group of hinges in the fold-out support assembly are at right angles to each other, providing a very solid structure.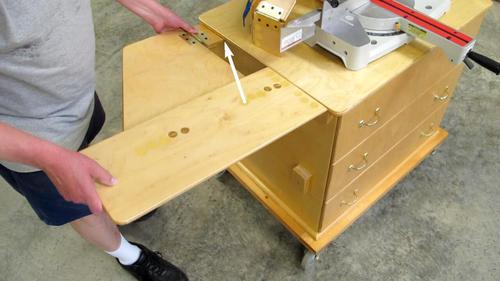 If the Support Wing and Support Wing Tab had been made as a single piece, when the Support Wing was folded up to the stow position, the extended tab would interfere with the cabinet top...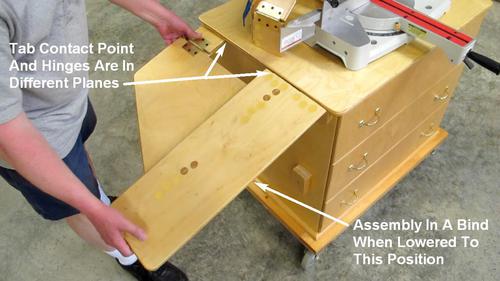 ... binding the support top hinges and preventing the assembly from being lowered.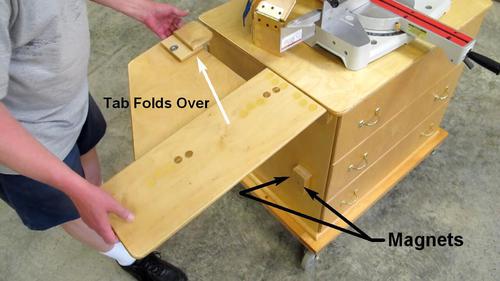 By hinging the Support Wing Tab, it can fold over out of the way, allowing the assembly to be lowered flat against the cabinet side.
There are two magnets in the support block on the side of the cabinet. One strong rare earth magnet holds the Support Wing Tab firmly in position. The smaller magnet holds the stowed fold-out support assembly against the side of the cabinet.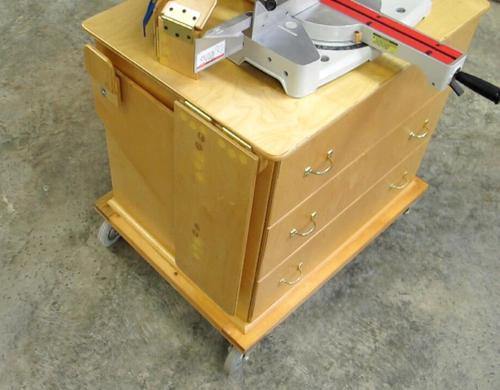 Other projects by Ronald Walters: