Beri Bracun's disk sander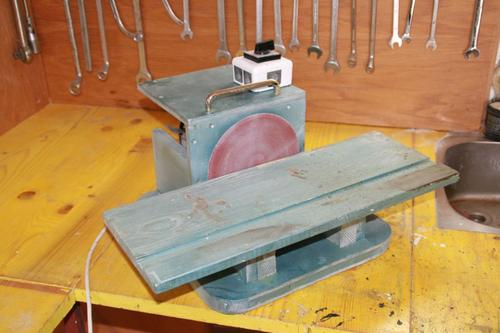 Beri Bracun writes about his disk sander:
It has a miter guide slot, but no tilting table (did not need it so far). It also produces unbelievable amounts of dust, so some sort of dust extraction is a must if you work indoors.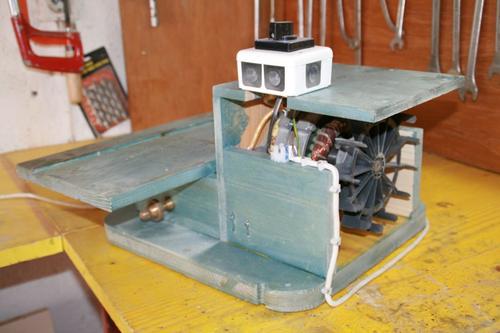 A old concrete mixer motor (600W, 2880 rpm) drives a 178mm Velcro pad made for angle grinders, a few offcuts of wood is all it takes to make one.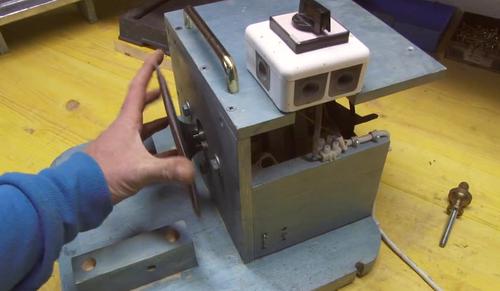 The motor shaft is turned down to 14 mm and a M14 thread cut to fit the angle grinder disks.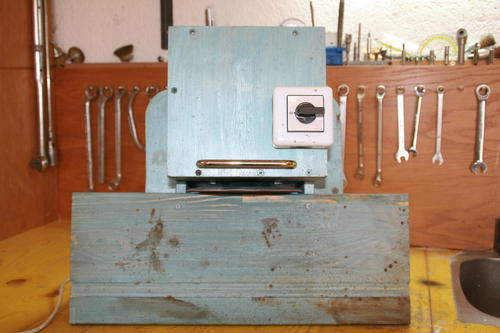 I think this has the best investment/usefulness ratio of all the homemade machines, and is a ideal novice project for someone starting to equip his shop.
See also:

More reader projects on my woodworking website.