Rudolf Baumeller's router table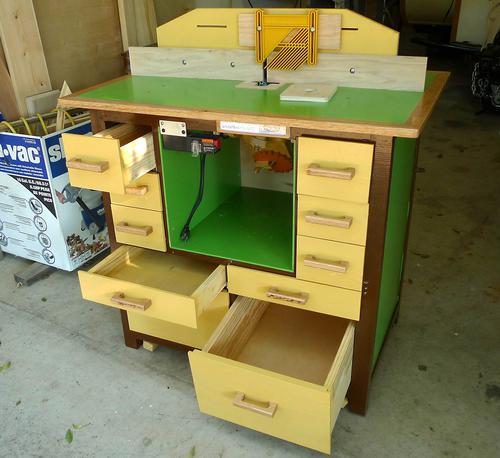 Rudolf Baumeller, from Texas, writes:
Dear Mr. M. Wandel
I have finally finished building the Tilting router lift and the router table.
I used most of the fence design from the router lift, but to the scale of the table. It was a long project with a lot of fun to build it. The router lift is very sturdy and there is no play in it at all, that means you made a very good design of it.
I will have to make up my mind, which of your tools I would like to build next. I am thinking of a bandsaw, since the little 9 inch Craftsman of mine is giving a lot of trouble some times.
Matthias Comments: That what Rudolf said 2012. In January 2013, he sent me pictures of his finished the bandsaw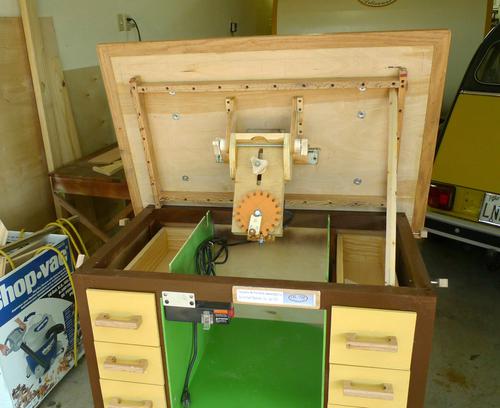 Matthias comments:
Love it!
But the router table is actually not my design, I just drew up the plans based on photos and overall dimensions from Dejan Kovac's router table
Nice to see construction photos of this router table. Especially because I didn't actually build one of these myself! I don't have room for a dedicated router table in my workshop, so my tilting router lift is mounted to my old table saw.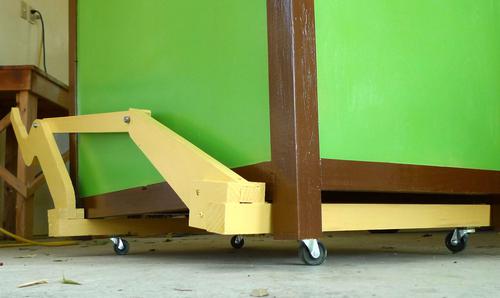 I have added a set of wheels to the table partly of your design, but I made it lift the table more directly by just rotating the beam where the wheels are mounted by 90 degrees using the long handle in the back of the table.
Even with all the drawers loaded with tools, it lifts easily, and can be rolled around, holding onto the lifting handle just to make sure it does not sit down.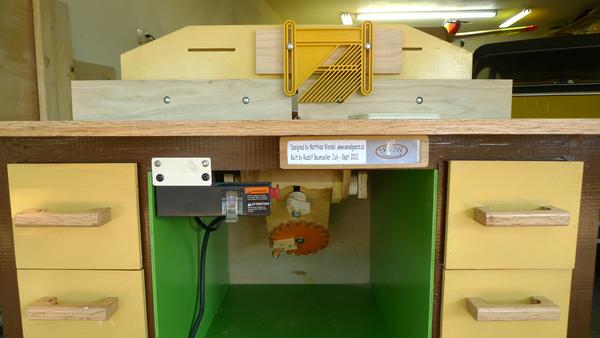 See also:
More reader projects on my woodworking website