Dejan Kovac's router table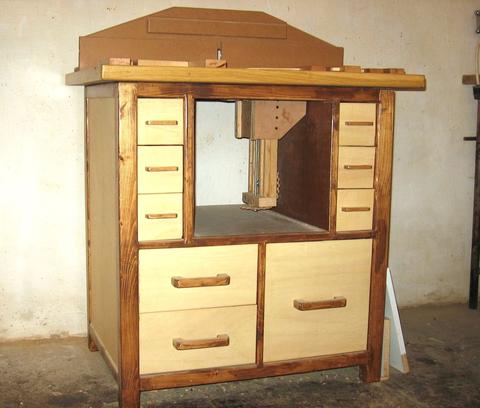 Dejan Kovac writes:
I used the layout and loose dimensioning from Norm Abrams's Deluxe Router Station.
I wanted to go with 18 mm thick plywood as he did, but then I found it is pretty expensive here in Croatia. The cheapest plywood for this project, with not much leftovers, would cost me about 100 $ - and that's without the MDF for the top and the fence, and all the other wood and hardware. That's why I decided to go with a spruce frame and thin plywood for the sides - a more complex but a lot cheaper alternative. And besides, since I'm still a novice I'll benefit from the experience, with all the joints and grooves in this design.
I started drawing the plan for the router station in order to get more familiar with SketchUp and I've got to notice it really takes up a lot of time. Now I better understand what it takes to make the plans with the details you include :)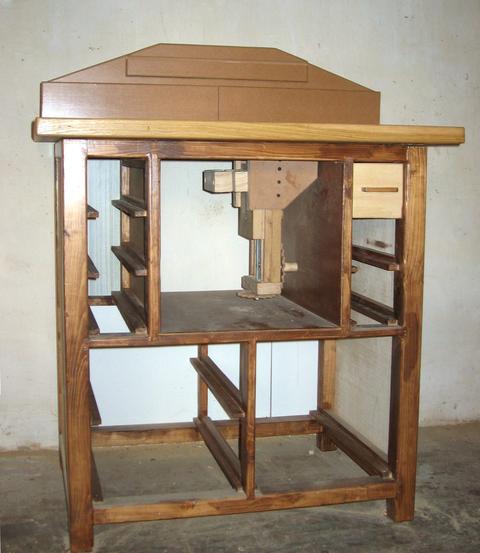 The construction of the drawers is very similar to these workbench drawers, including the wooden handles, and the hardwood strips on the bottom to allow them to glide more easily.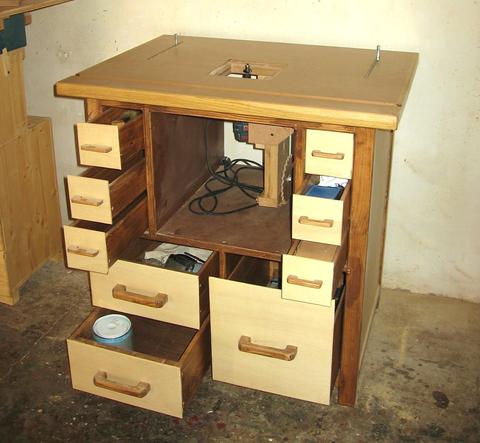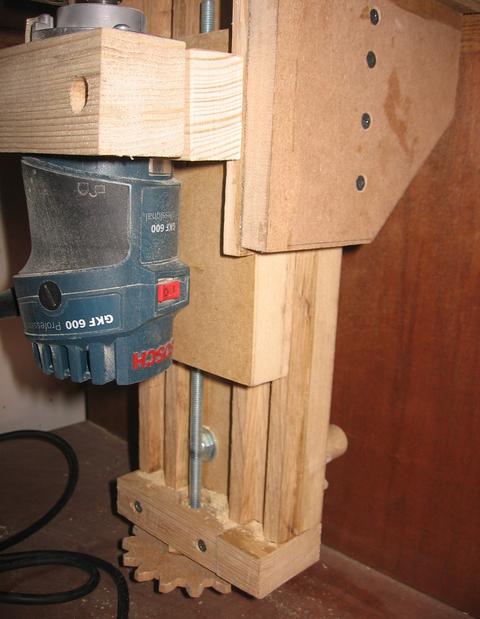 The router lift in this table is based on this wooden router lift, but with the track slightly lengthened and a different mount to accommodate a smaller Bosch Colt router. It's mounted sideways to make the router easier to remove for use on other jobs.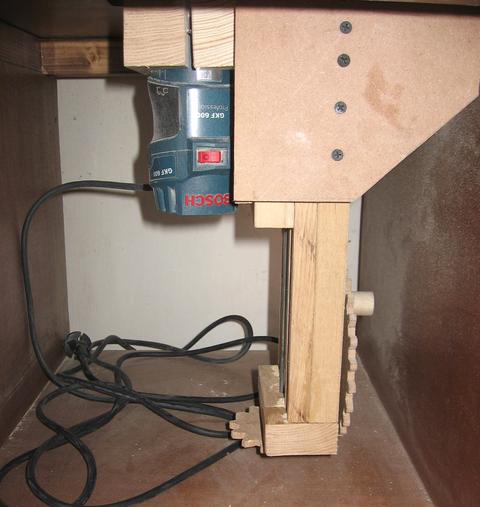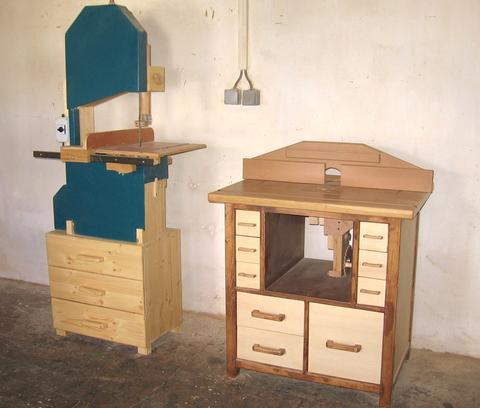 Here's the router table, next to Dejan's bandsaw
I used Dejan's SketchUp model as the basis to put together a set of
plans and dimensioned drawings for this router table.
See also:
More reader projects on my woodworking website