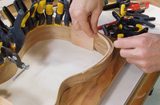 Making the ukulele body
I largely built my ukulele body without a form, but using a form helps to ensure the shape of the instrument is exact.

Pat mouned the front and back, and added "binding" around the edges. I left the back of mine open for now, and skipped the binding.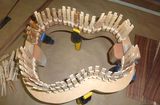 Pat's ukulele body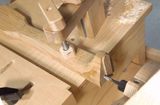 Making the neck
Pat and I used very different sets of tools for making the necks of our instruments. There are many ways to do it, and the best way typically involves making the best tools you have.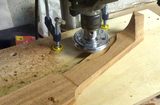 Pat's ukelele neck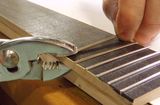 The fretboard
I cut my fret slots with a dozuki saw, and figured out how to insert the frets with a vise. Pat added fancy inlays to his fretboards. No inlays on my fretboard.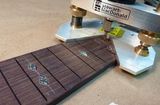 Pat's fretboard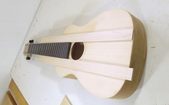 Assembly
Installing tuners, mounting the fret board, closing up the back. I saved a lot of tasks until quite late.
In pat hawley's build,
most of this work was
done as part of earlier
steps.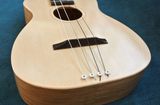 Finishing up
Finishing the body, installing bridge and nut, stringing it up.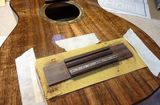 Pat finishing the Ukulele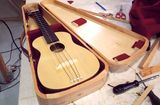 Instrument case
An instrument case for my homemade ukulele.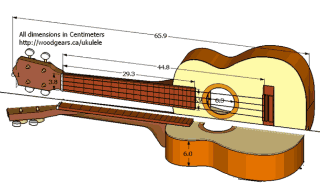 Free plans for the ukulele